Super-filling seeds and grains salad with roasted cherry tomatoes
23 Nov 2017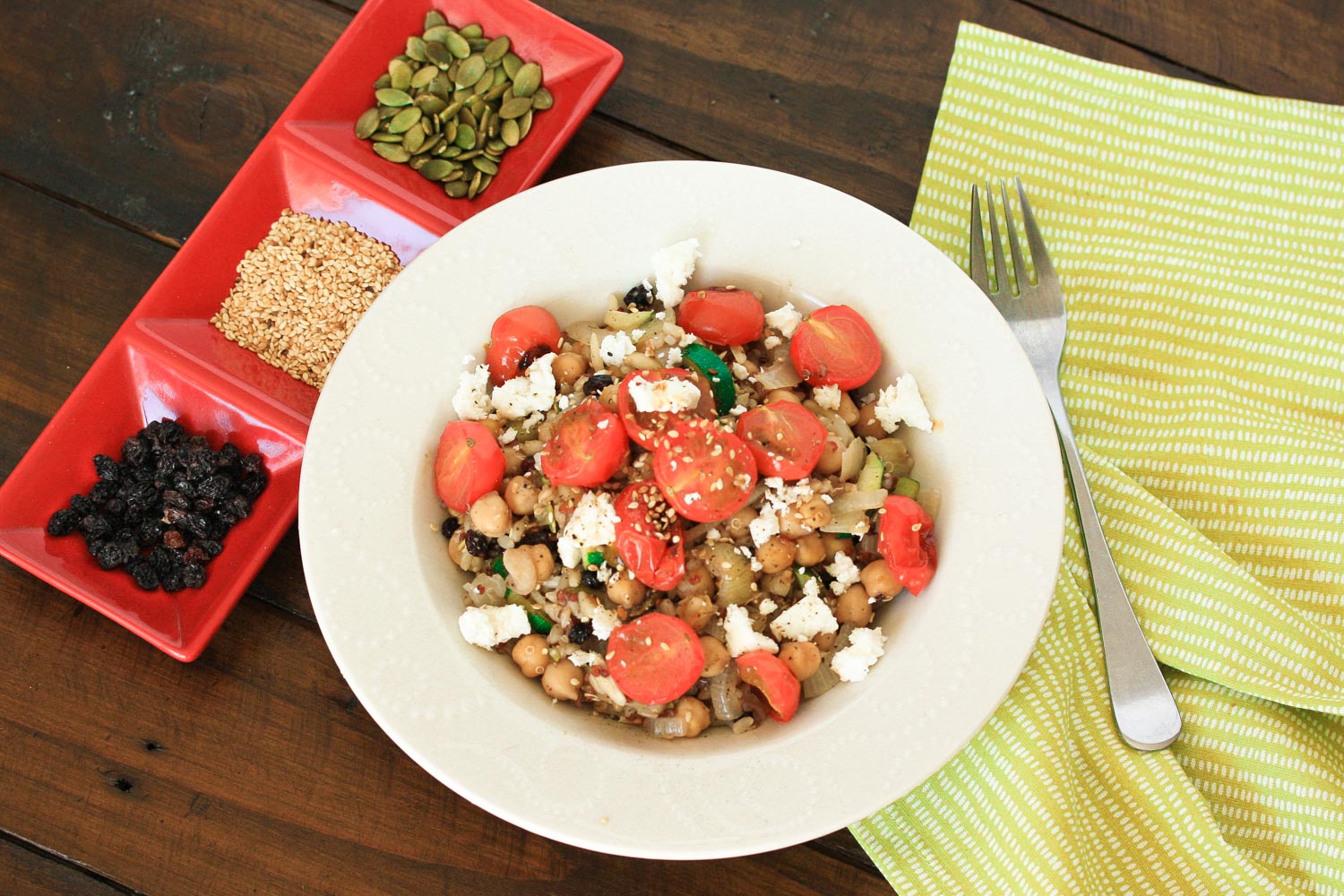 We spent last weekend with Elliot's parents, Anne and Bruce, who were visiting from Christchurch, New Zealand. This always means a whole lot of eating out, but we always try to squeeze in at least one home-cooked meal, and on this particular visit, this was the one. It's the first meal I've ever made up completely from scratch, without any previous meal in mind as a basis, and if I do say so myself, it's freaking excellent. The raisins and cherry tomatoes offer little explosions of sweetness in every mouthful.
On Saturday night we served it with falafel, tabbouleh, and the leftovers of the eggplant salad I made last week, and my family came over to catch up as well. We're lucky that our home-and-garden-and-wine-loving mums and terrible-joke-and-wine-loving dads have gotten along perfectly from the moment they met, and we never miss an opportunity to bring everyone together.
On Sunday night we went to see Marlon Williams, an indie country singer who edged out Elliot's metal band Relentless to take victory in the Christchurch Boys' High Battle of the Bands back in the day (maybe one day I'll convince him to upload that little video to YouTube!). Since then he has acquired even greater accolades, including a bunch of New Zealand music awards and an appearance on the US late-night TV show Conan. On this particular night he was in fine form, at one point reducing the violin player to tears of laughter and effectively bringing the song to a halt by introducing him to the audience as 'André Rieu!'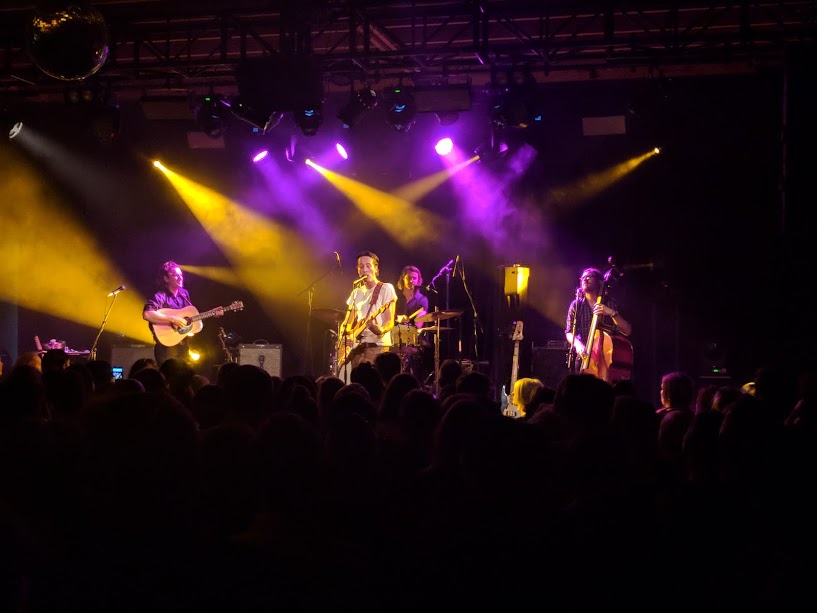 We saw Marlon for the first time on a Sunday morning at Meredith Music Festival. In a slot usually reserved for nursing your hangover, lamenting the fact you're going to be kicked out soon, and waiting for an hour in the coffee line, he managed to literally stop people in their tracks with his voice. One of our mates turned to Elliot and asked if he knew the guy, given that he was from Christchurch and all. At the time, he laughed it off as a joke. It's only since then we've realised the connection!
Anyway, if you like country, listen to this album. If you don't like country, listen to this album. Start with this track.
This salad is packed with low-GI, high-protein seeds and grains. It'll satisfy your hunger like nothing else and leave you feeling full of energy. Plus, it's great hot, warm, or cold. If you want to pack your own lunch but won't have access to a microwave, this is perfect. (It's not an uncommon situation, and I'm busy brainstorming to create a whole category that satisfies this exact situation.)
The other good thing about it is that you can replace anything you like with anything you like. Try it with different grains, different veges, different seeds, and different legumes. Be guided by whatever's in your fridge and pantry. And if you want a vegan option, leave out the feta.
---
Super-filling seeds and grains salad with roasted cherry tomatoes
Print recipe
What did you think of this recipe? I'd love to hear from you!
---