Gourmet barbecue selection
12 Nov 2017
A few Saturdays ago we had our friends Matt and Bianca over for dinner. I was planning my usual tofu curry that I use to coax carnivores over to the dark side, but it was such a beautiful day that a barbecue seemed the obvious choice. However, having only just started Feta Hands, I felt compelled to prove my culinary worth. Sausages and burgers just would not do.
So, smoky corn with lime butter, sweet potato and chickpea balls with broccolini and tahini yoghurt, and zucchini and haloumi skewers it was. Barbecue heaven. (Those tomatoes were for the mouthwatering yet somewhat unwieldy bruschetta with marinated feta entree, which I'll post in the next couple of weeks.)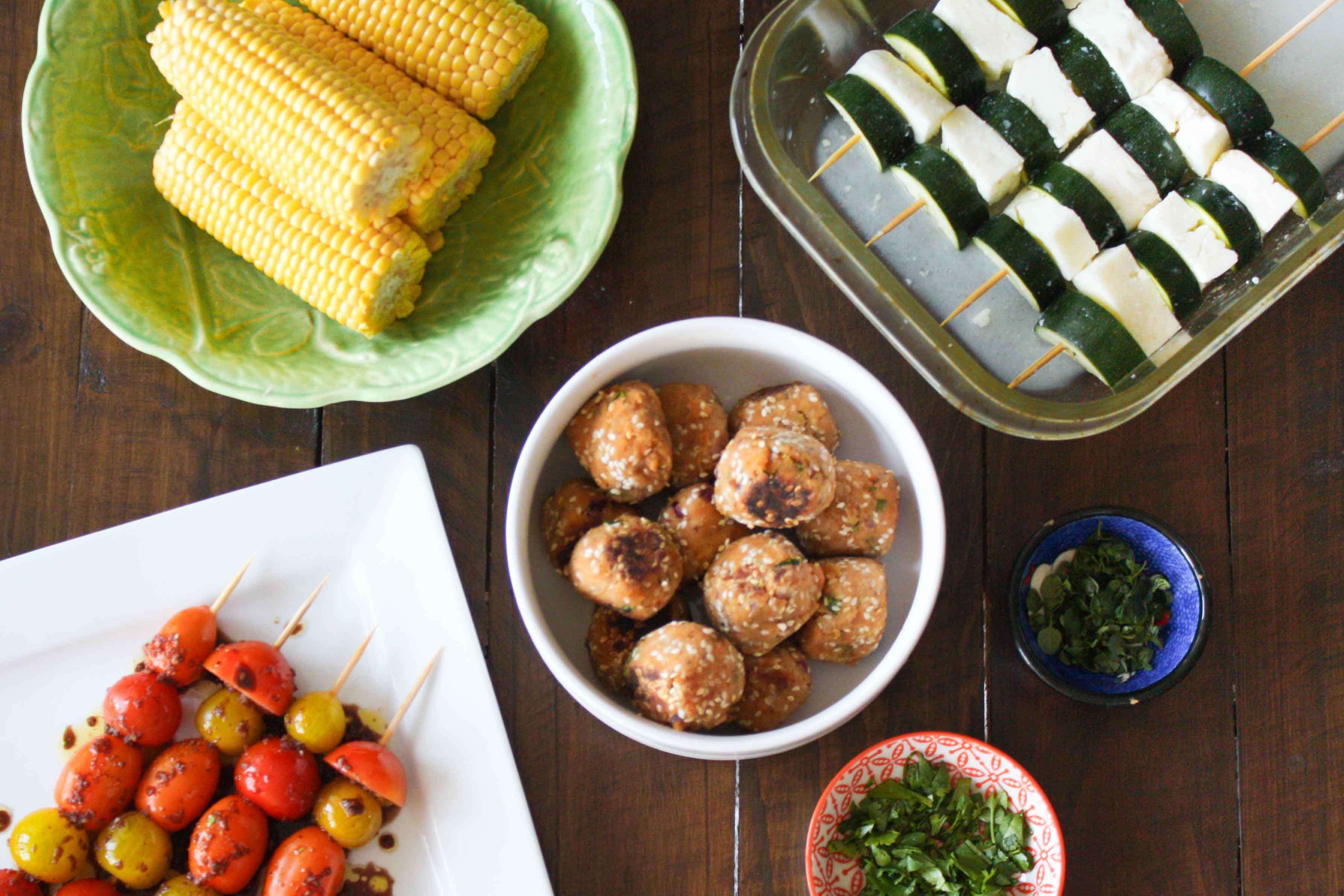 I know Matt from the early uni days, when we both had partners (though that seems to describe the relationships as far more mature than they really were!) living in the same house at 43 Crisp Avenue, Brunswick. The house itself was an institution, handed down through generations of drunken science and engineering students willing to live in whatever conditions necessary to avoid returning to the parental home!
Many disgraceful and wonderful things took place at that house, and it was a sad day when Ed, Kate and Gaz were finally evicted, making way for complete demolition. But goddamn, was it ever a good farewell party! I recently appealed to my Facebook friends for some photos of this momentous event that I somehow managed not to document myself, and recovered these two highlights – one from the night itself and one, clearly, from the all-important morning after.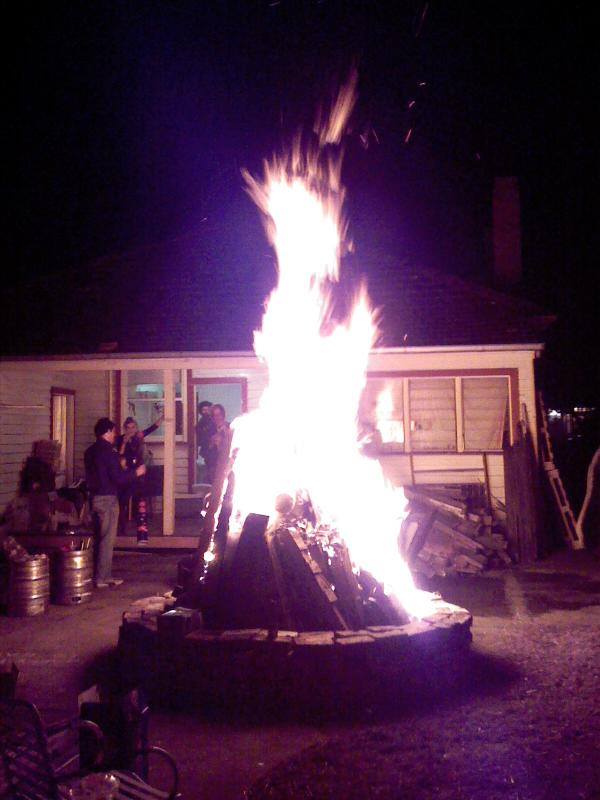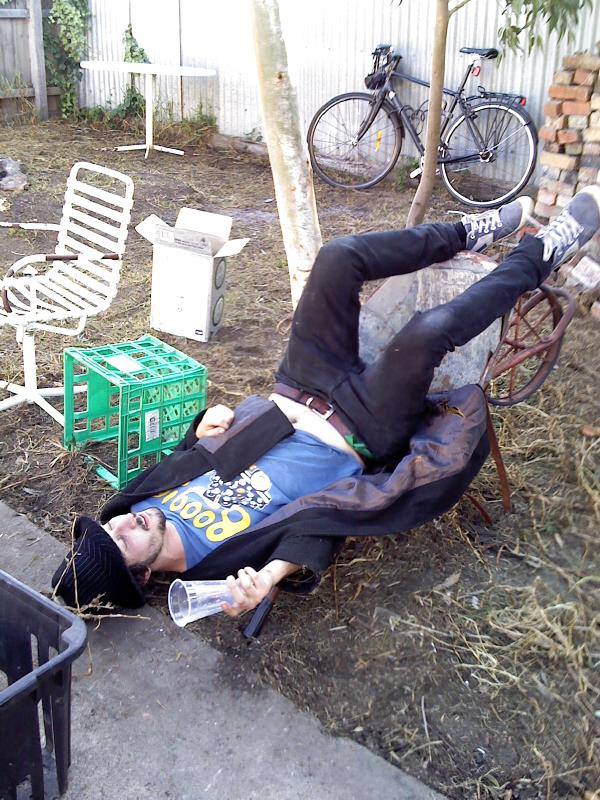 Yep, that fire was pretty big. And that's not even the half of it. In fact, somewhere around midnight a neighbour called the fire brigade because the flames from the backyard fire were towering so far above the roof they were visible from the street. Rather than put the fire out (unthinkable), Ed opened negotiations with the fireman.
"So, what sort of height is okay for the flames? We'll keep it at that height."
"Well, actually, any height flame is illegal... so just keep it low." (We didn't.)
A good response and a good outcome. Thanks to Georgie for recalling that little anecdote.
The recipe that follows is a little overwhelming in its entirety, but I've split it into the three components and if you do nothing else, MAKE THAT SMOKY LIME BUTTER. It's so easy and yet so powerful. It makes it almost impossible to eat the corn without mumbling and moaning about how good it is throughout the eating process. Well, that's what happened to me, anyway.
As we ate bruschetta and drank rosé, Bianca suggested I reach out to ask anyone that sees the worth in my little blog to please share it. I didn't ask when I launched it, so I'm asking now. Now that you've had a chance to see what I'm about.
I'm passionate about my vegetarianism and I truly believe cutting down on our meat intake can make a valuable difference not just to animals and the environment, but to our personal health. Vegetarian meals don't have to be low in protein or iron. They don't require difficult or lengthy preparation. They don't require crazy, hard-to-find ingredients. Vegetarian meals can be cheap, easy, healthy, and filling. You just need the right recipes.
---
Gourmet barbecue selection
Ingredients
Sweet potato and chickpea balls
Zucchini and haloumi skewers
Instructions
Sweet potato and chickpea balls
Zucchini and haloumi skewers
Print recipe
What did you think of this recipe? I'd love to hear from you!
---