Asparagus and artichoke cous cous salad with falafel
06 Aug 2019
After months away, one of the most exciting prospects about coming home was a full pantry, packed with all my favourite staples. It's probably no surprise, then, that my first creation since coming home is packed with the best, boldest flavours – spicy jalapenos, tangy lemon and sumac, salty feta, fresh spring onions, among even more good stuff. It might look light enough, but the combination of falafel and lentils give this meal some serious filling power.
I made this for the first time last Friday night, while staying out in Airey's Inlet with our long-lost and much adored friends Anna and Sean. Normally I don't like to experiment on friends, but it was a last-minute trip and I'd already bought the ingredients! Despite an extremely unintuitive kitchen and a few too many ciders, I made it through the recipe (well, the ingredient list!).
The best part? You can prep, cook, and serve this meal within no more than half an hour, and still have time to get started on clean-up. You can pack it into a wrap or eat it straight from the fork; either way, this meal really hits the spot. Use artichokes marinated in oil and herbs for a bit of extra flavour, or just get the artichokes in brine to keep the meal nice and lean. And you can simply ditch the feta and use hommus instead of yoghurt for an (almost) equally delicious vegan option.
On Saturday we drove out to the sleepy little town of Forrest and took a hike to Lake Elizabeth.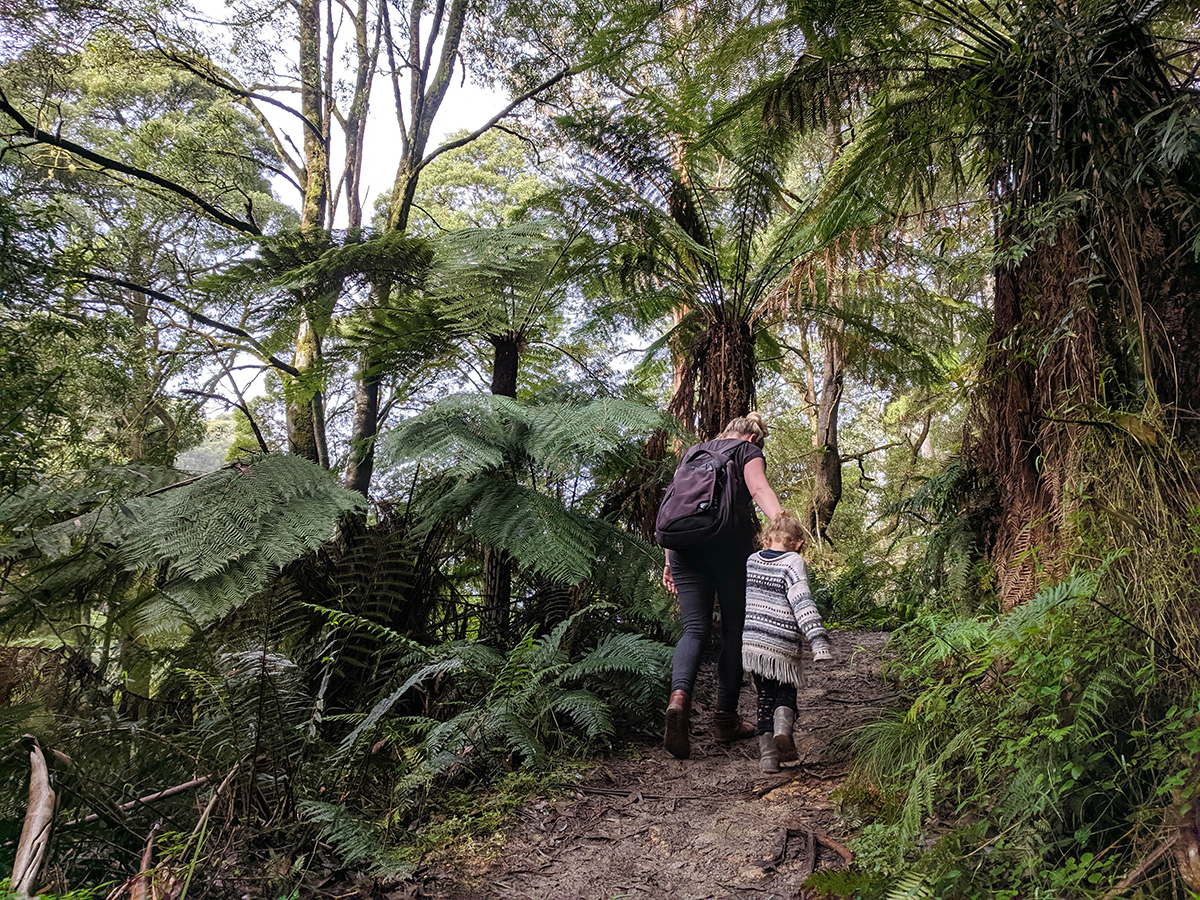 It was so special to finally spend some time in nature again. Throughout our trip, it was hiking that energised us and excited us more than anything else. In fact, halfway through, we rearranged our entire Europe itinerary to avoid big cities and seek out quiet, natural areas. We couldn't have made a better decision. (I can't wait to post photos of the insane hikes we did in France and Spain!)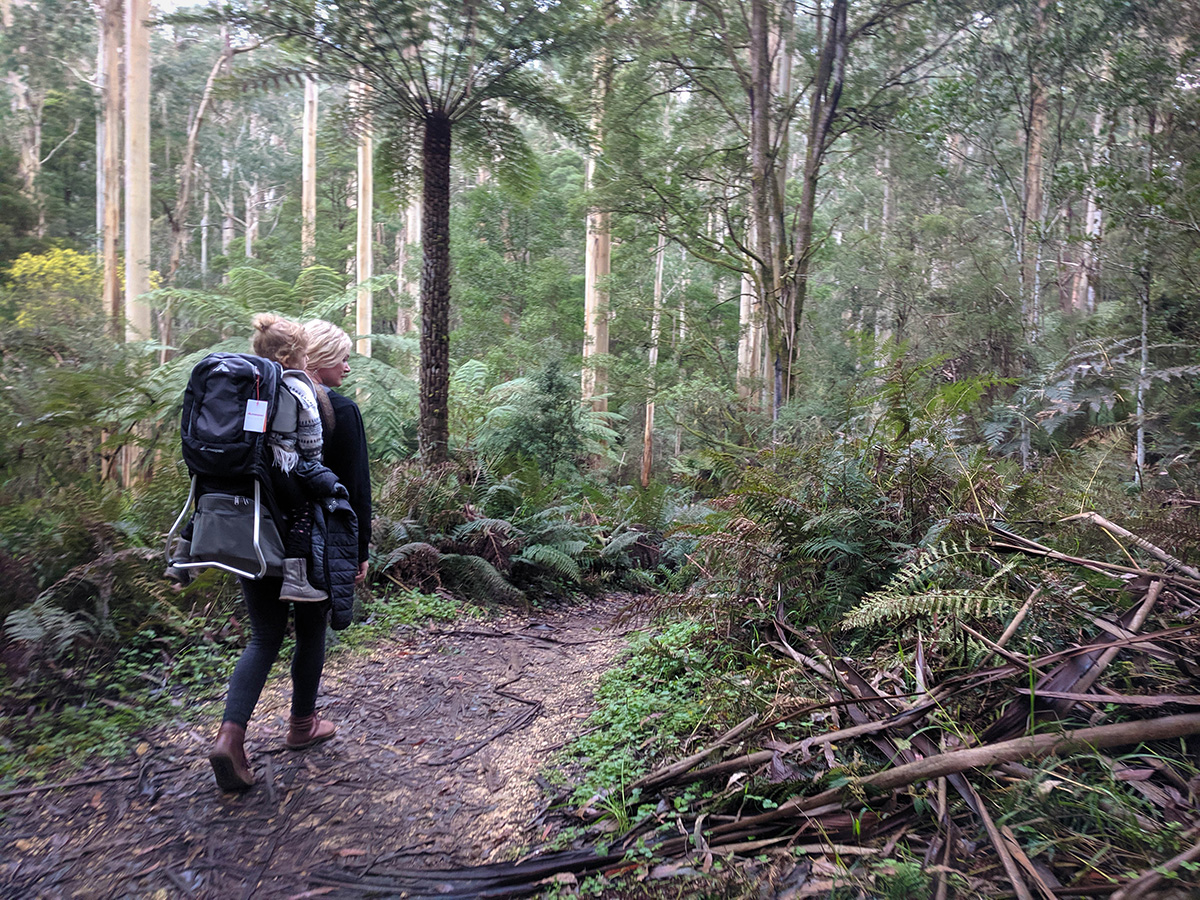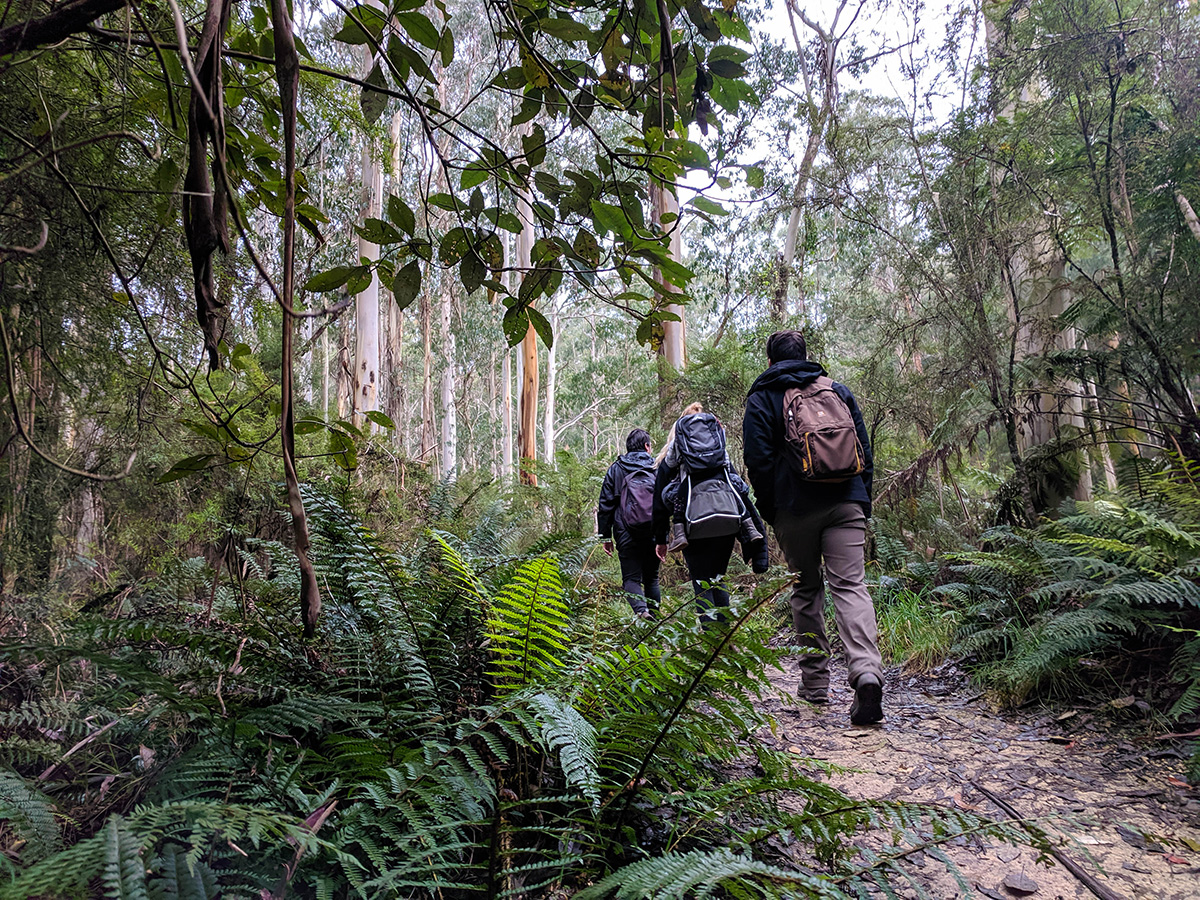 Cities are great – and none are better than Melbourne! – but there's something very special about being hidden away deep in nature. Nature is, after all, the natural habitat of humans – and no animal can thrive when they're deprived of their natural habitat.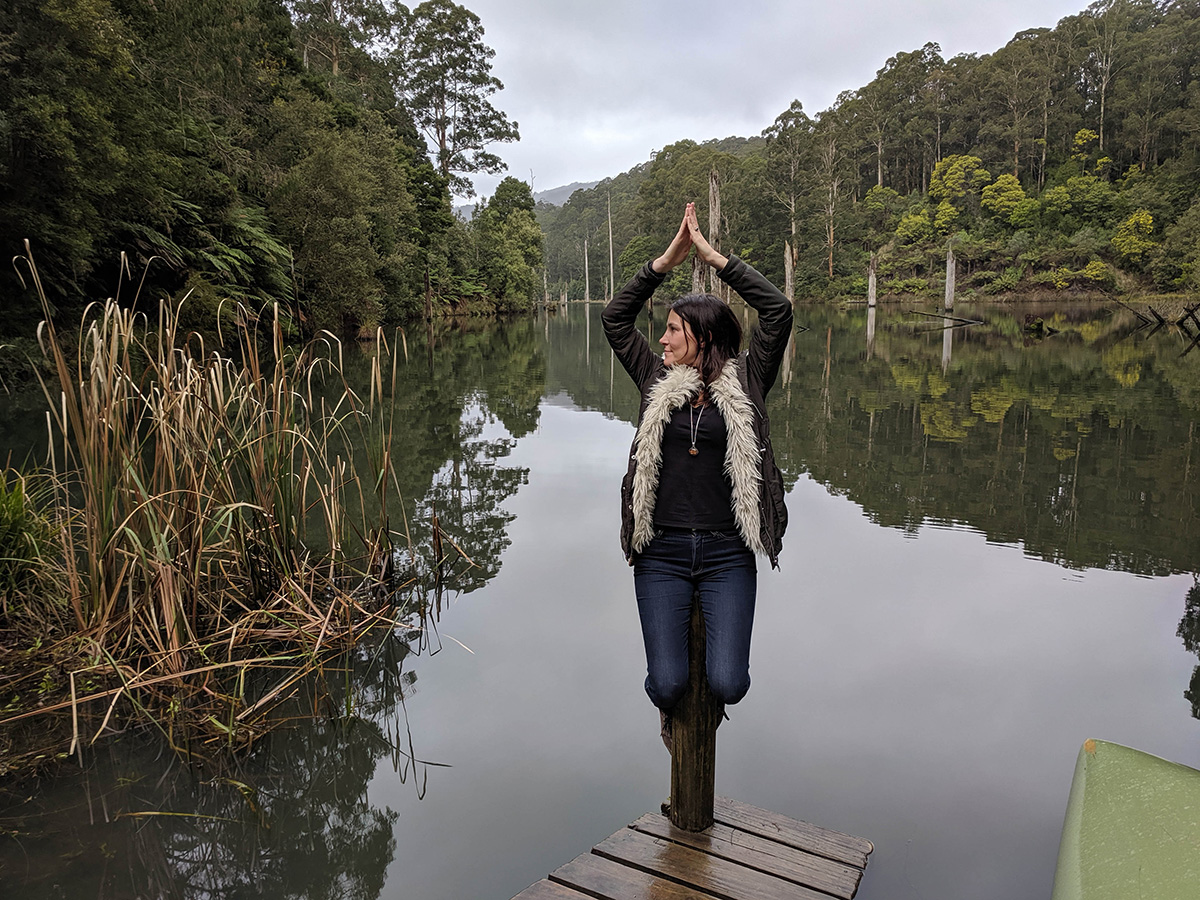 Lush fern fronds floated gently in front of curtains of whispering gum leaves.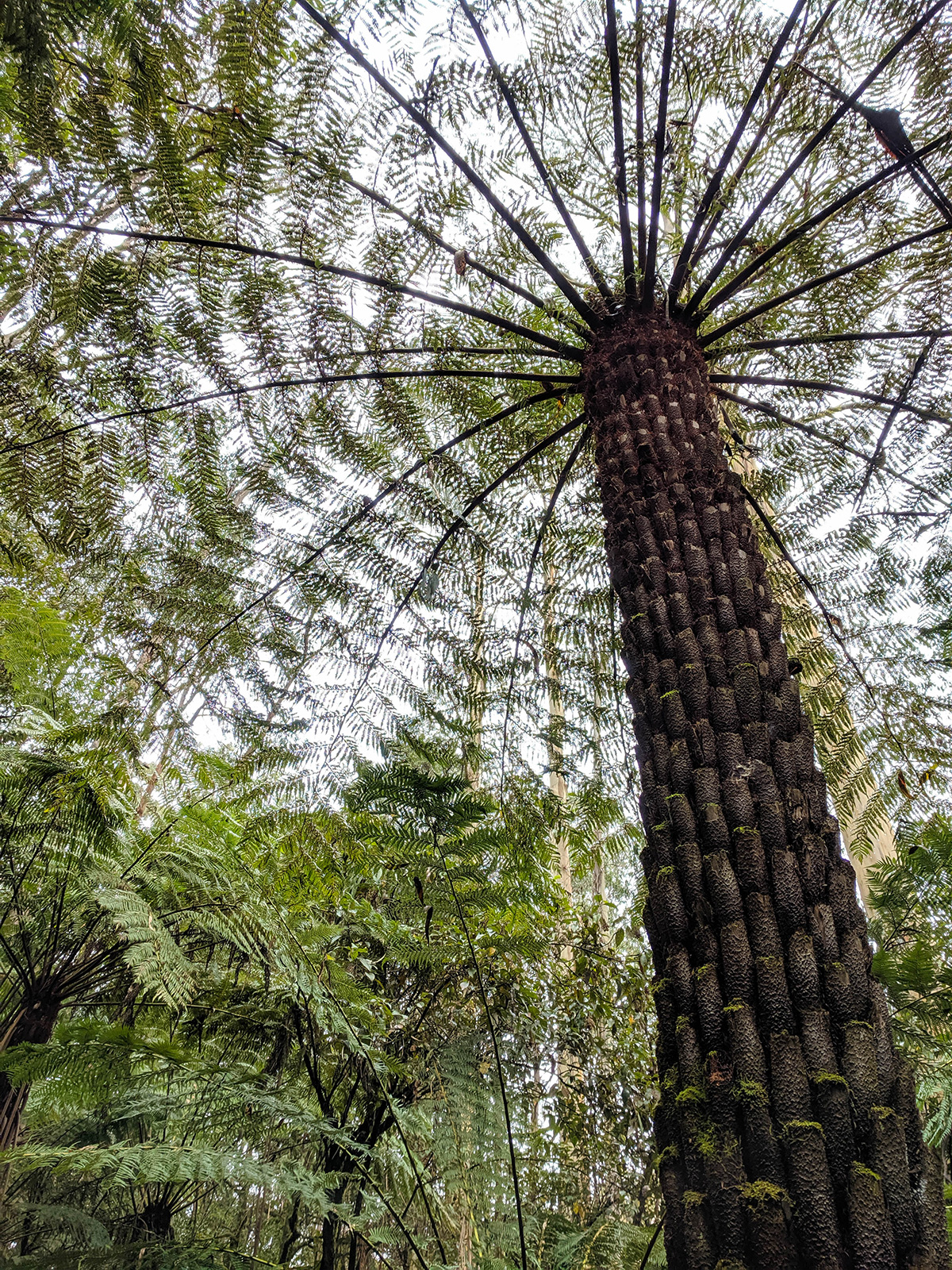 Fiery orange strips of bark pulled away from ghostly white trunks.
Raindrops slowly gathered on leaves before rolling to the ground, leaving a gentle bounce in their wake.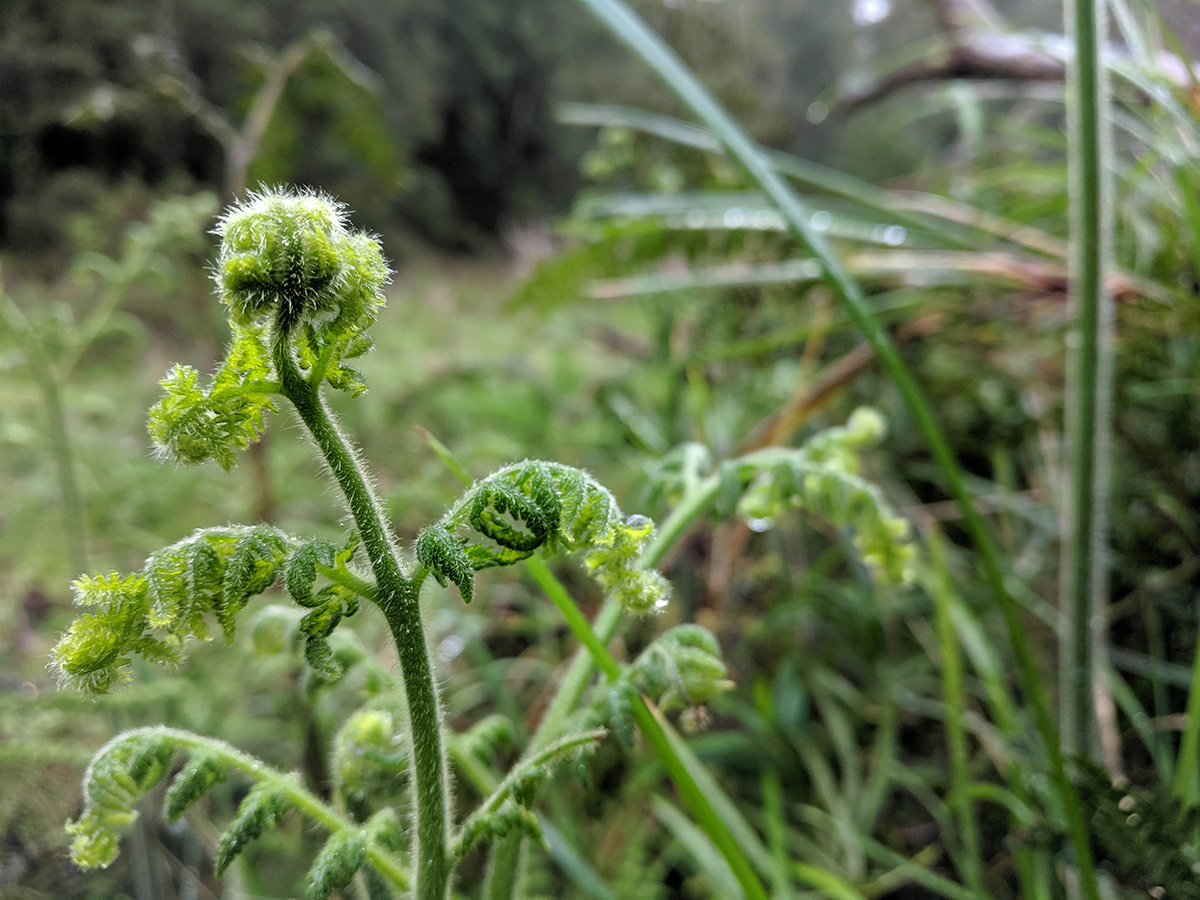 All this against a soft backdrop of soft, misty rain and the company of good friends. We were home.
If you're interested in finding out more about this wonderful weekend adventure, check out Anna's full itinerary at She Hunts Op Shops.
---
Asparagus and artichoke cous cous salad with falafel
Print recipe
What did you think of this recipe? I'd love to hear from you!
---