Toast with grilled zucchini, feta and lentils
04 Nov 2017
Our good mate Simo was in town over the weekend so we went down to Soul-A-Go-Go in its new venue The Night Cat. To mark the occasion, there was an 11-piece band (11!) called Fulton Street, playing beautiful soul tunes for about an hour. They paid tribute to Charles Bradley and Sharon Jones, and told us all about a show they're doing in a couple of weeks to raise money for cancer. It was a pretty freaking feel-good show!
As the second DJ set began, I begged the question: Why isn't anyone dancing on the stage in front of the DJ? The general consensus was that, since there was nothing to say I shouldn't, I should just go up there and start dancing on the stage. I attempted to drum up support but with none forthcoming, I forged on alone.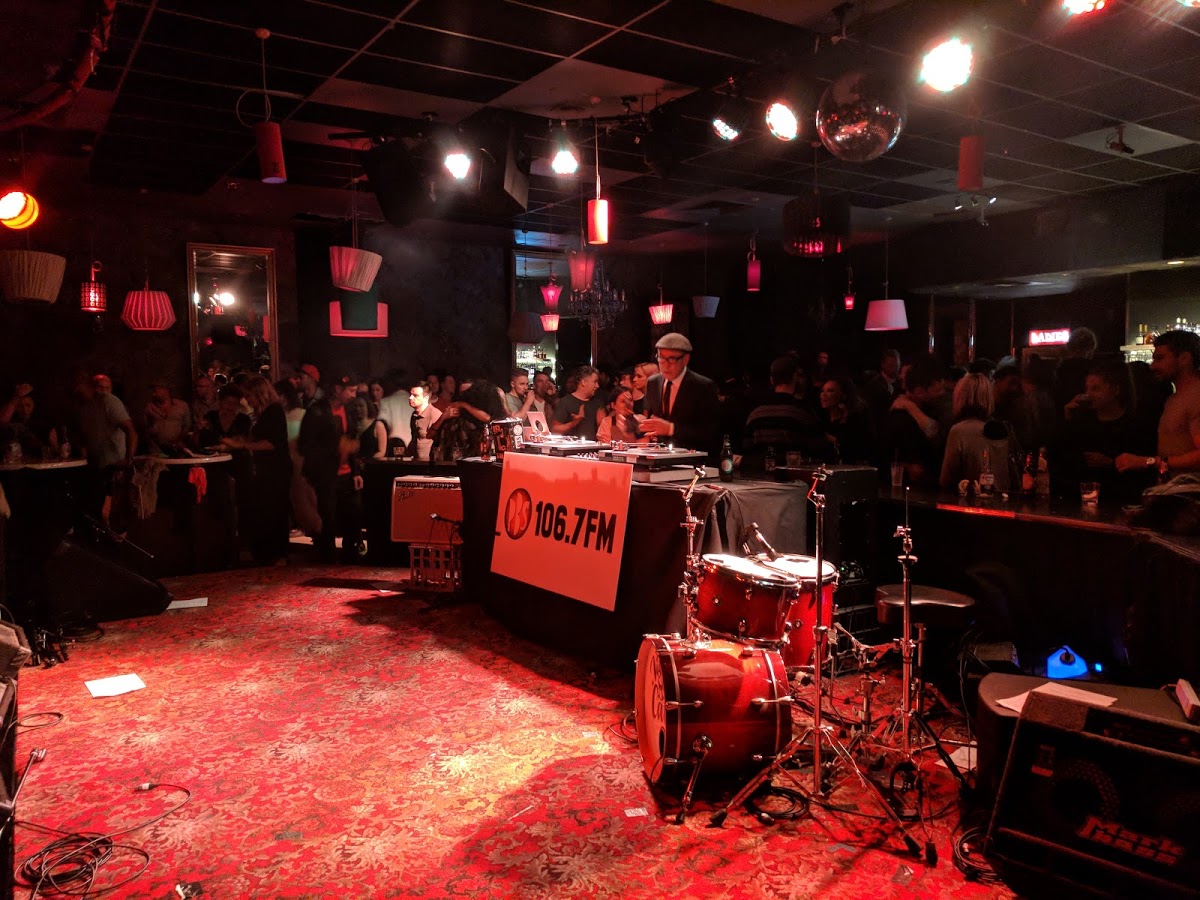 Thirty seconds later, a stranger stepped onto the stage and started to dance beside me. That was all the social proof my actual friends needed, and within seconds they followed. I kid you not, one minute later the stage was back to back with the partyingest of the partiers. Never have I set a trend as quickly or as awesomely. The night was going well.
When 2 am came around and Simo and Katie headed off, we moved on to the next destination: a mate's place in North Melbourne. When we arrived, one guy was dressed in a tutu, one was in some kind of cape with a gold cross around his neck, and a girl was dressed as a Minion. Everyone else was dressed as normal. It's not until now that I realise I never even asked why!
We chatted to some people we'd never met before about Japan, and it turned out they'd been to exactly the same Maid Cafe in Akihabara that we'd been to, been exactly as confused and bewildered as we had been, possibly had the exact same waitress, and paid exactly the same exorbitant price for a Polaroid photo with her. All three months before we had. How good are these random moments!
Normally neither of us eats breakfast (not because we're lazy, because there's actual research that shows real health benefits of fasting from dinner to lunch), but when we're hungover that goes right out the window and we start hankering for some toast. Unsurprisingly, that happened the next morning. And this was the result!
---
What did you think of this recipe? I'd love to hear from you!
---