Gnocchi with smoky eggplant and kale sauce
14 Nov 2017
A few weeks ago, between vet and editing work, I managed to squeeze in 16 hours of filming for an ad to encourage UK vets to come to Australia – my first time acting since year 11 drama. I was playing a vet called Steph, so surely it couldn't be that hard. I was actually feeling pretty relaxed about it until I saw that I was listed in the call sheet as 'Talent'. Not quite sure about that!
Highlights included being repeatedly told to be more excited about seeing a koala that didn't actually exist, watching fireworks that also didn't exist in the Prahran Coles car park while someone flashed a big light around to create the illusion they did exist, and of course feeding a baby possum a blueberry.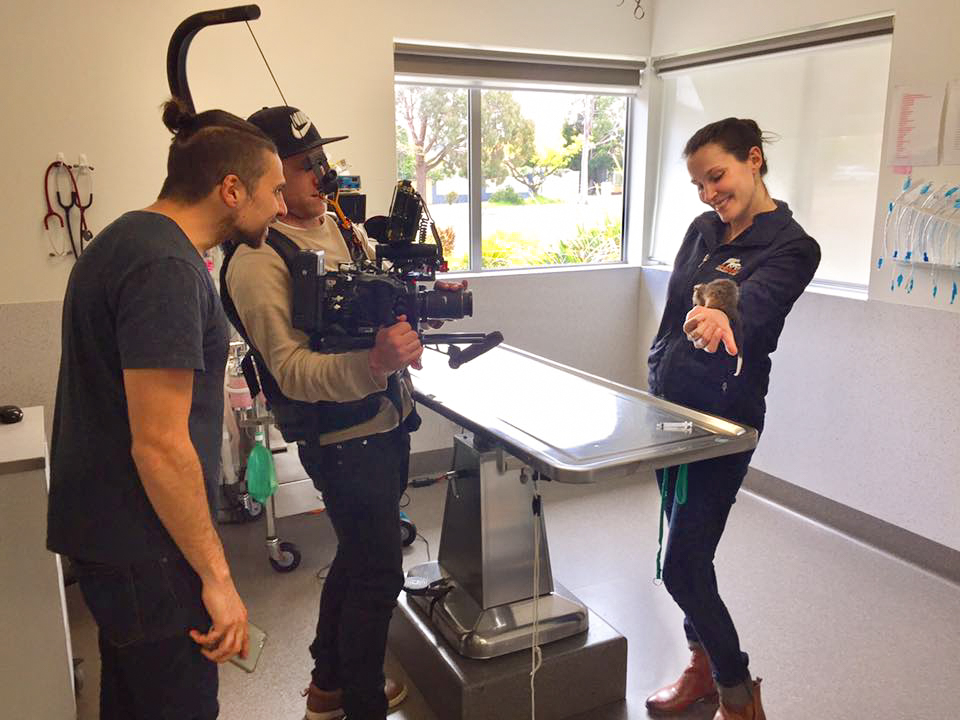 As part of the ad, we had dinner at Republica in St Kilda and I ordered the gnocchi. Wow. The flavour was somehow simple and complex at the same time, and it just seemed to get better with every mouthful.
The discovery of this amazing meal idea came at an opportune time, as my nurse Belinda had given me a massive eggplant the day before! (The previous week I'd been lamenting the cost and planning to reduce my eggplant intake as we saved for our holiday, so when she saw these at Costco for 2 for $4, she didn't hesitate.) Incidentally, that same day Belinda also presented her new and pretty wild Crocs.
That Sunday we happened to have absolutely nothing on (the best kind of Sunday), so I charred (for optimum smoky flavour) and baked the eggplant soon after we got up, and got the sauce started a couple of hours later. I sautéed the onion for a good long while to get a bit of a burnt flavour from that as well.
I ended up leaving the sauce to simmer for about 3 hours, ostensibly to let the flavours infuse. Did it make a difference to the final taste? Wouldn't have a clue; it was my first time making the meal. But I like to think it did. One thing for sure, it definitely tasted good.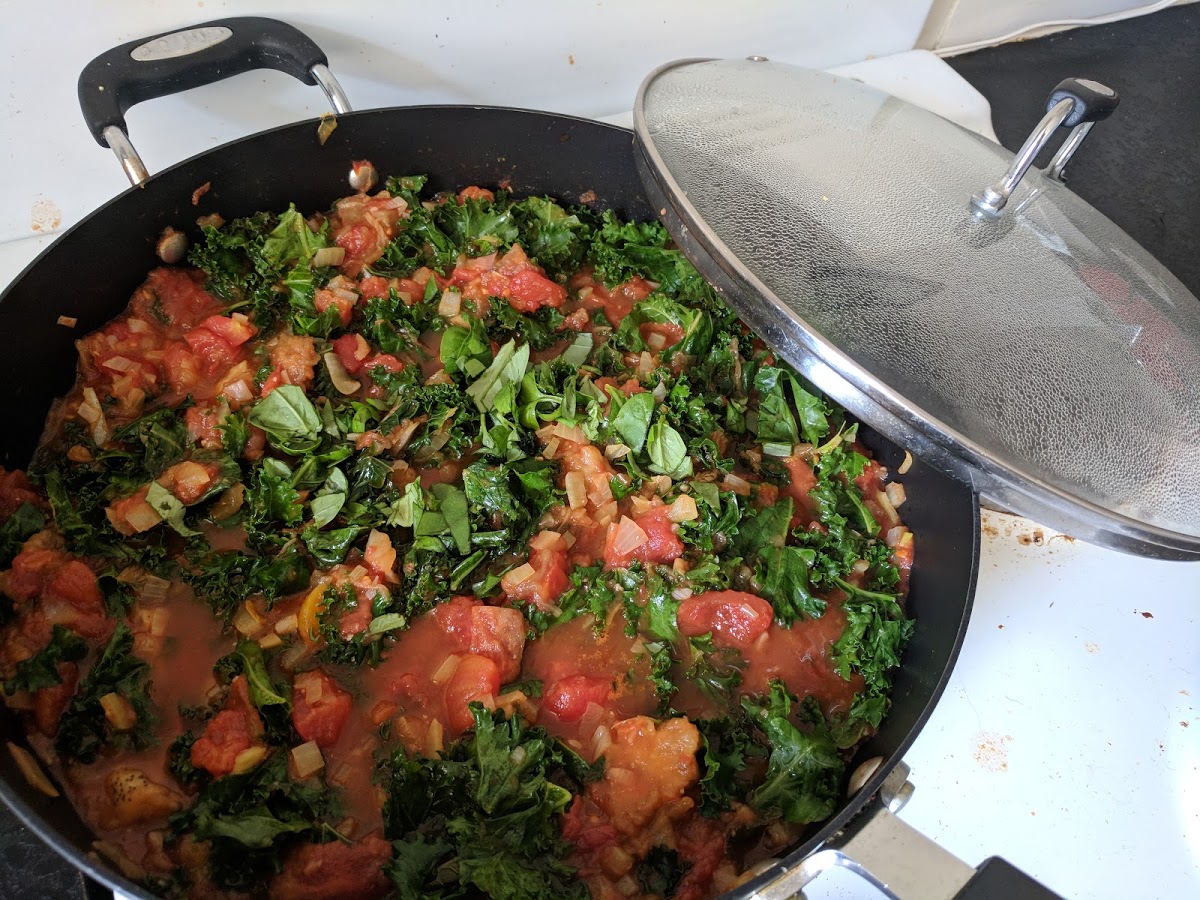 I actually made the sauce without olives or sundried tomato pesto this time, just to see how it tasted stripped back, and I wasn't sorry. But... I'll definitely be chucking them in next time. It's a rare tomato sauce that isn't enhanced by sundried tomato pesto. I reckon next time we're having people over for dinner I might even make my own spinach and ricotta gnocchi.
---
What did you think of this recipe? I'd love to hear from you!
---