Tandoori tofu with spiced Indian rice, fresh herbs, and cashews
12 Mar 2020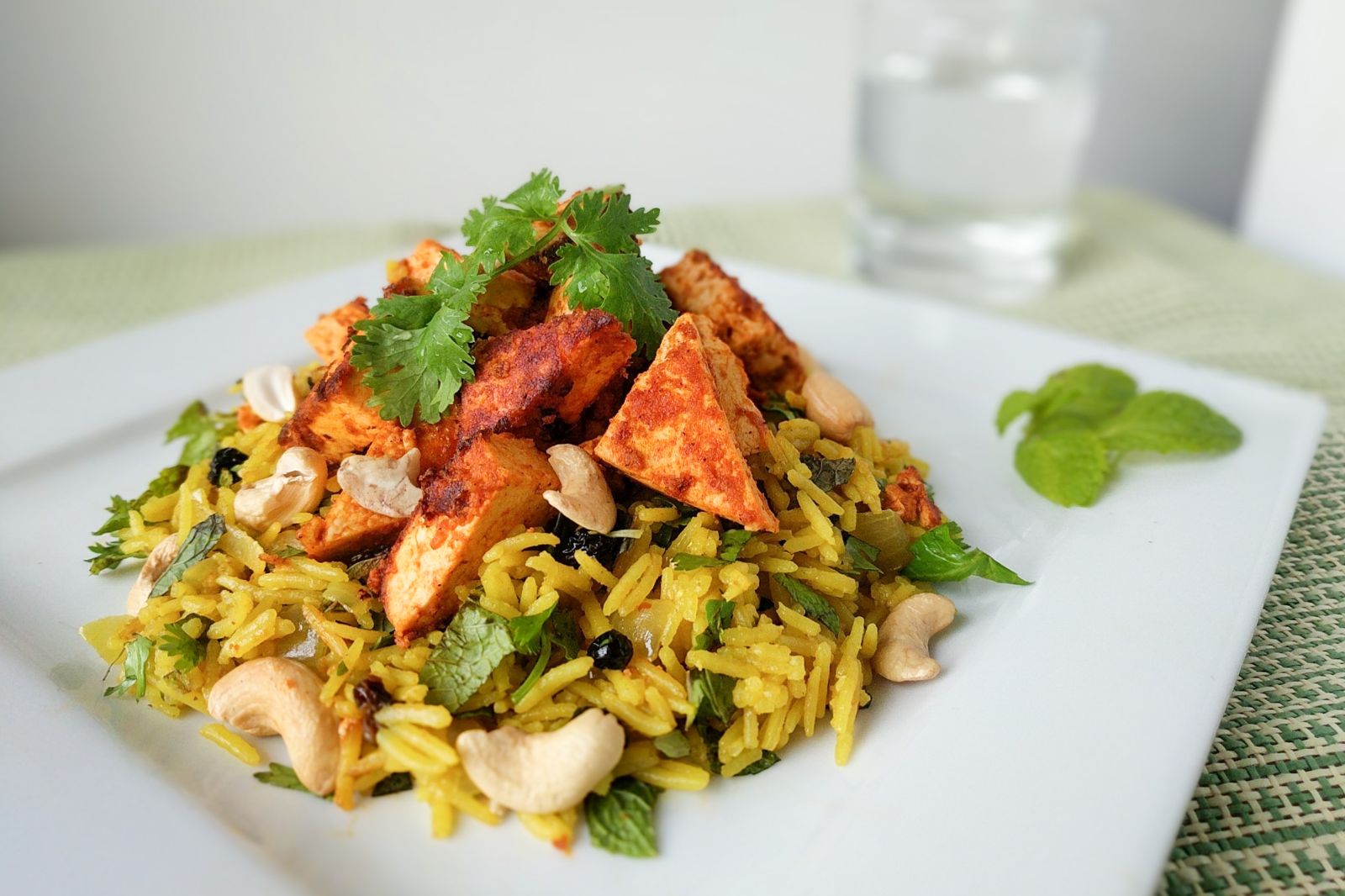 I've always been hesitant about cooking Indian food. At best it can't compare to the real thing, and at worst it's so disappointing that you have to rinse all the sauce off the vegetables and try to salvage them (okay, so that only happened once!).
It turns out the key is not to try to recreate the impossibly creamy, indulgent Indian sauces you get at a restaurant, but to simply steal some key flavours and wing it from there! In this meal, those key flavours come in the form of tofu marinated in tandoori paste. I used Sharwood's, which seems to have a really authentic taste.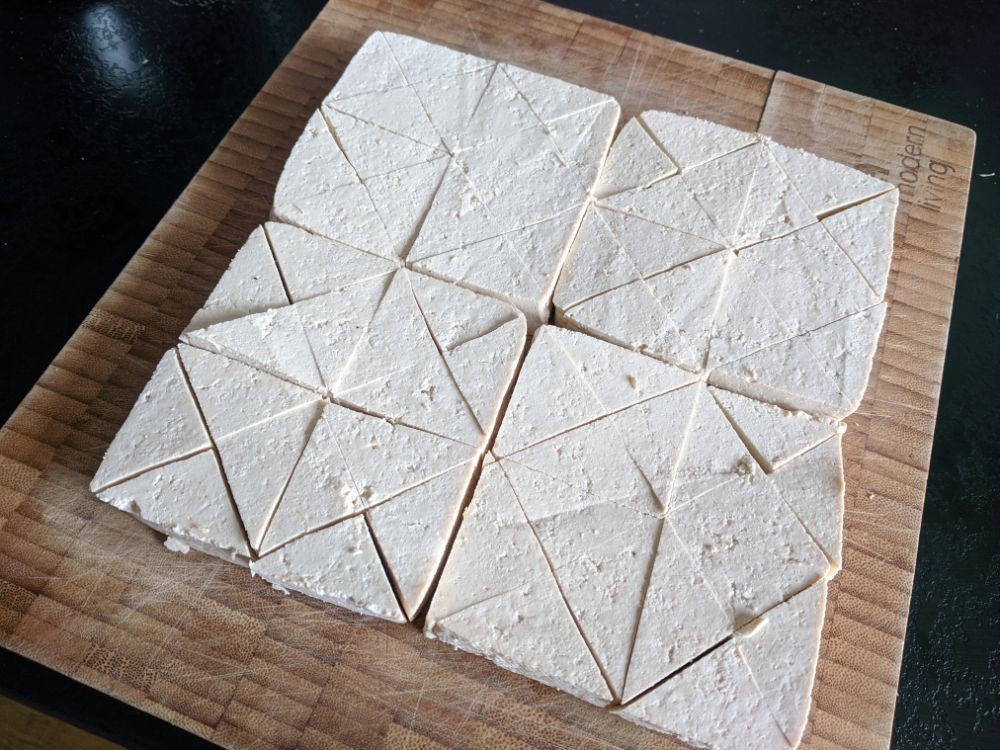 The cumin and turmeric in the rice complement the Indian flavours nicely, while the raisins, cashews, coriander, and mint give a burst of fresh flavour and texture. I seriously love this meal and kind of can't stop making it at the moment!
Simply substitute coconut yoghurt for natural yoghurt for a vegan version. Full disclosure: I haven't tried this myself due to a deep aversion to coconut yoghurt.
I've just come back from Golden Plains, which was transformative as always. I spent the weekend surrounded by beautiful people having a wonderful, carefree time to the backdrop of the world's most stunning (super)natural amphitheatre and some truly talented, generous performers. I feel even luckier to have had this experience just in the nick of time before we all started social distancing.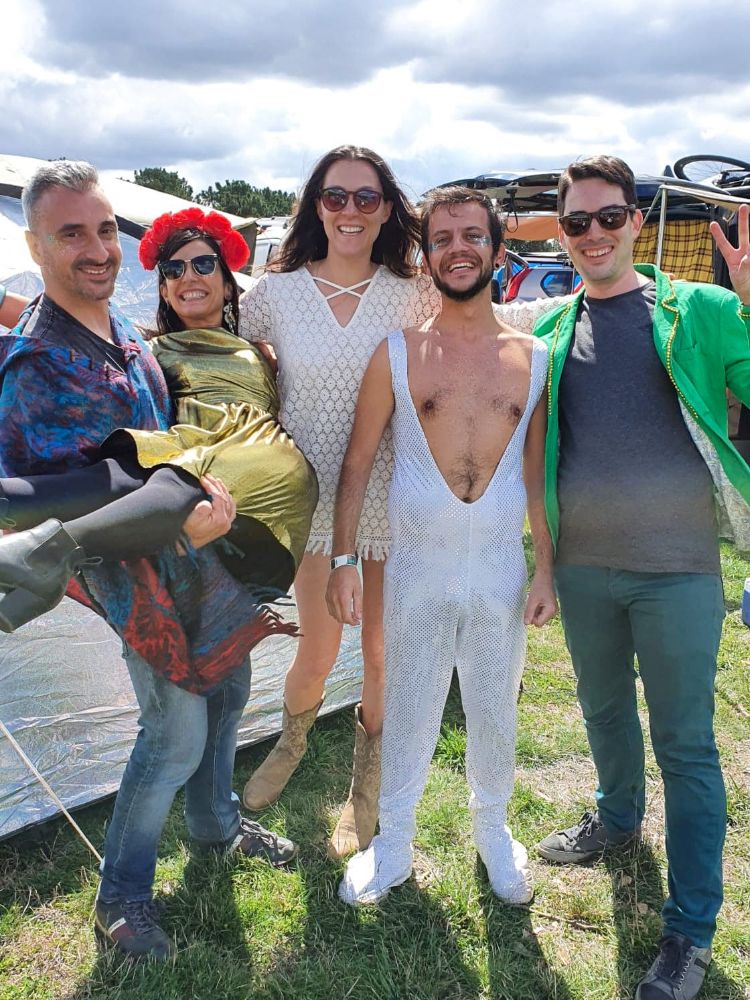 Coronavirus has turned the world into an even more bizarre place right when we were all already reeling. It kind of feels like disaster after disaster is becoming the new normal. Honestly though, buying all the toilet paper and hand sanitiser is not a valid response! But it does give a bit of a novel, apocalyptic feel to the supermarket aisles.
Don't get me wrong, coronavirus is turning out to be a big deal, and we should all be washing (or sanitising, if you're among the privileged few) our hands regularly and avoiding unnecessary contact with others. But a big concern for me right now is that it's distracting everyone from the even bigger problem: climate change. (Not that the two are independent, of course: warmer temperatures provide a more conducive environment for bacteria and viruses to grow and mutate.)
I'm excited and tentatively optimistic that on 23 March, Independent MP Zali Steggall will introduce a private member's bill to Parliament and call for a conscience vote on her Climate Change Act. This Act is a national plan "to adapt to increasing impacts of climate change, to reduce and mitigate its risks, and to leverage its opportunities", and it's something we desperately need. Many other countries already have a Climate Change Act in place, including the UK, Germany, France, and New Zealand.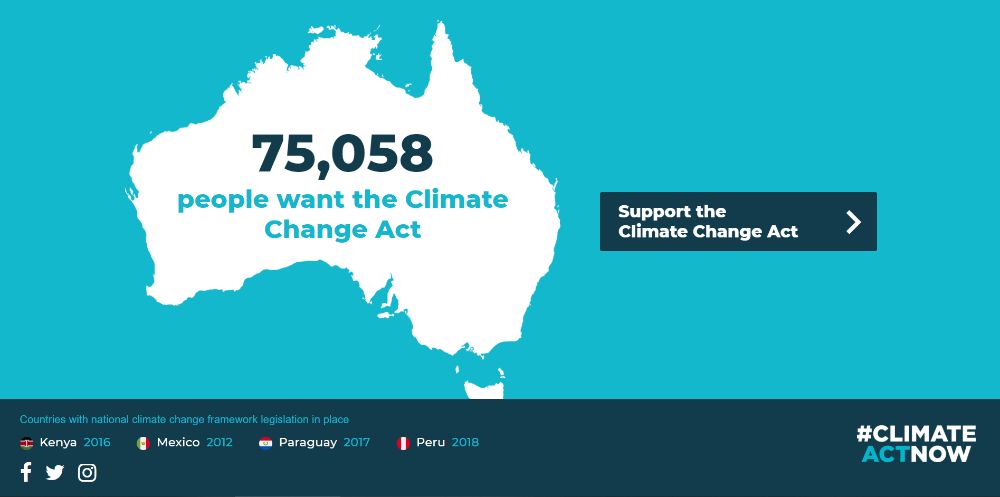 My favourite part is the requirement for a long-term emissions reduction target that aligns with scientific imperatives (currently, that target is net-zero emissions by 2050), and five-year emissions budgets designed to ensure consistent progress in that direction. It would also provide guidelines for Australia's participation in international climate change negotiations.
The Act also provides for an independent Climate Change Commission (CCC) to advise Government and Parliament. The CCC would complete an annual National Climate Change Risk Assessment, reviewing "changes to national and regional climates, water availability, vegetation cover and air quality, and possible changes to international climate and trade policies."
At climateactnow.com.au you can read an 'Overview of the Climate Change Bill' and sign a petition to support a conscience vote on the Climate Change Act. At the time of writing, 75,000 people have already signed.
If you agree that we need a national framework to inform and guide our approach to climate change then please, add your name to the list now and share it with your friends. Even if you're not Australian, you can lend your voice to this cause, because ultimately it will affect us all.
---
Tandoori tofu with spiced Indian rice, fresh herbs, and cashews
Print recipe
What did you think of this recipe? I'd love to hear from you!
---