Broccolini and pesto pizza with rocket and pine nuts
30 Oct 2017
This one's been a favourite for a while! It's not quite my usual style – with this one, I abandon the bold, intense flavours I usually like to play with and keep things a bit more muted.
This recipe has a special place in my heart because I made it at our dear friends Sean and Anna's place on 5 July 2017. I remember, because we'd just witnessed their marriage. I say marriage, not wedding, because 15 days later they would have one of the most beautiful weddings the world has ever seen in Ubud, Bali. No, this was just the day for getting the official paperwork done.
The 'I Do's were said at Jimmi Jamz in Elwood, an unassuming little pizza place chosen for the backyard playground they hoped would keep their daughter Frankie occupied. It turned out to be more of a death trap, but that's beside the point.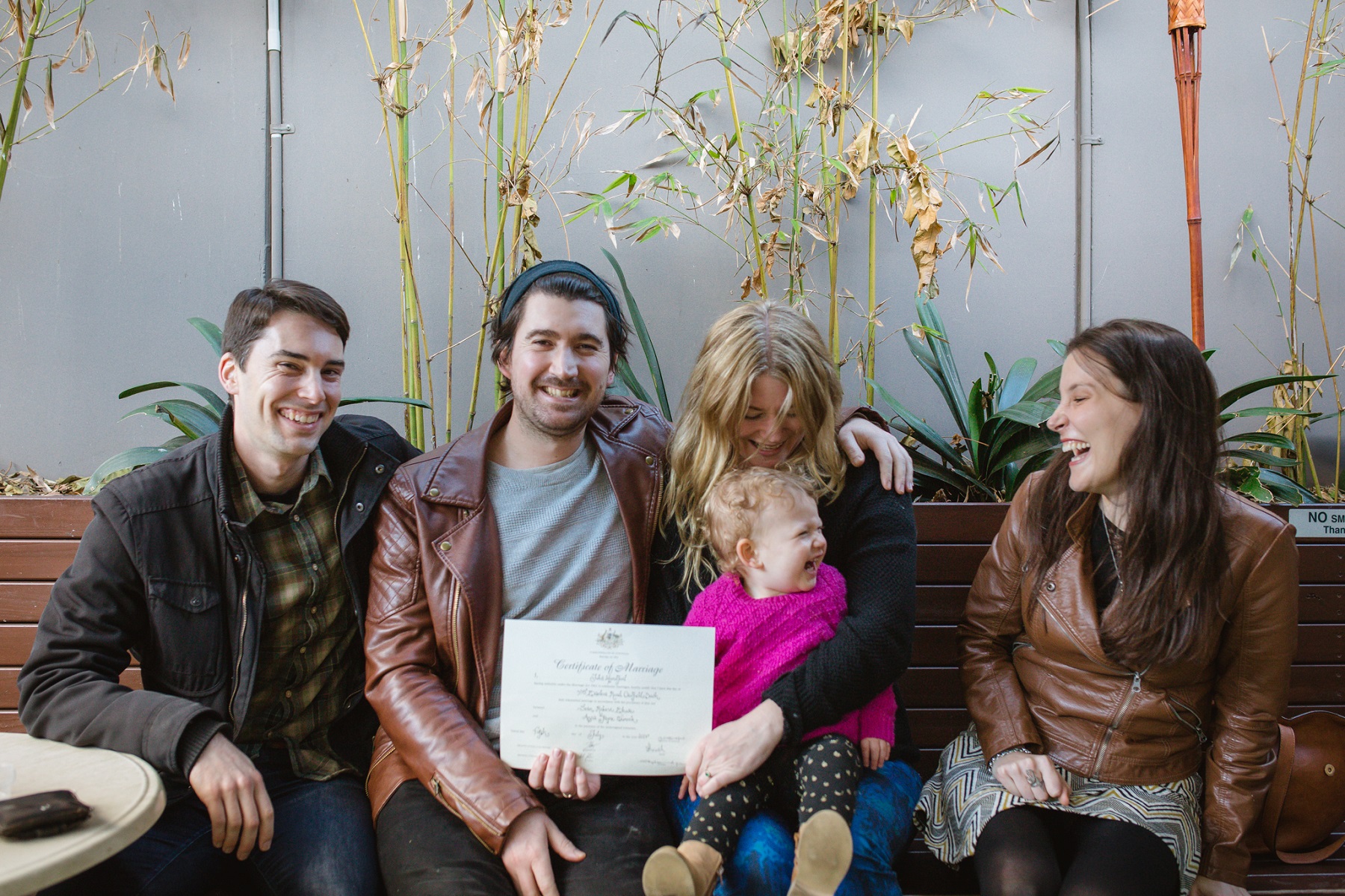 We gave the happy couple two records we'd had pressed especially for the occasion – one full of beautiful love songs, and one full of the iconic songs we'd all sung, danced, and gotten drunk to while we lived together in Kew. Anna cried like a baby, just like I hoped she would!
And when we got back to their place, we put on one of those records, smiled until our faces hurt, and made these delicious little broccolini pizzas.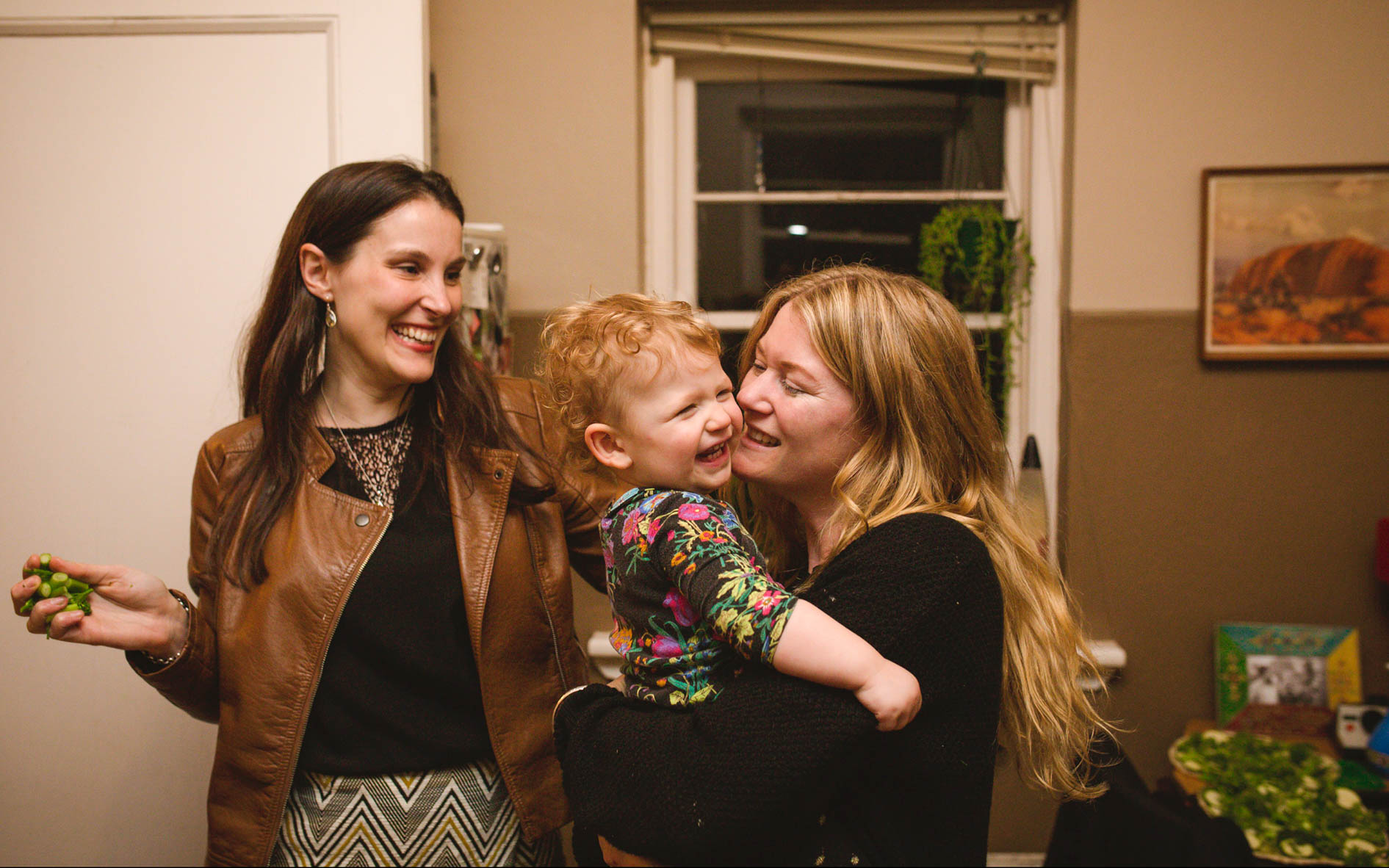 They work as well with pita bread as they do with pizza bases, depending on whether you're after a light meal or deeply satisfying doughy goodness.
I only ever make it with homemade pesto, but you could use the stuff from a jar. The pesto gets divided between being spread on the base and being dolloped on at the end, so you can decide for yourself how much you like to dedicate to each. And if you're a pesto fiend, double the pesto recipe so you can use as much as you want and just use the rest on toast. Here's how much I use for the base; I think it's about two-thirds of the total amount.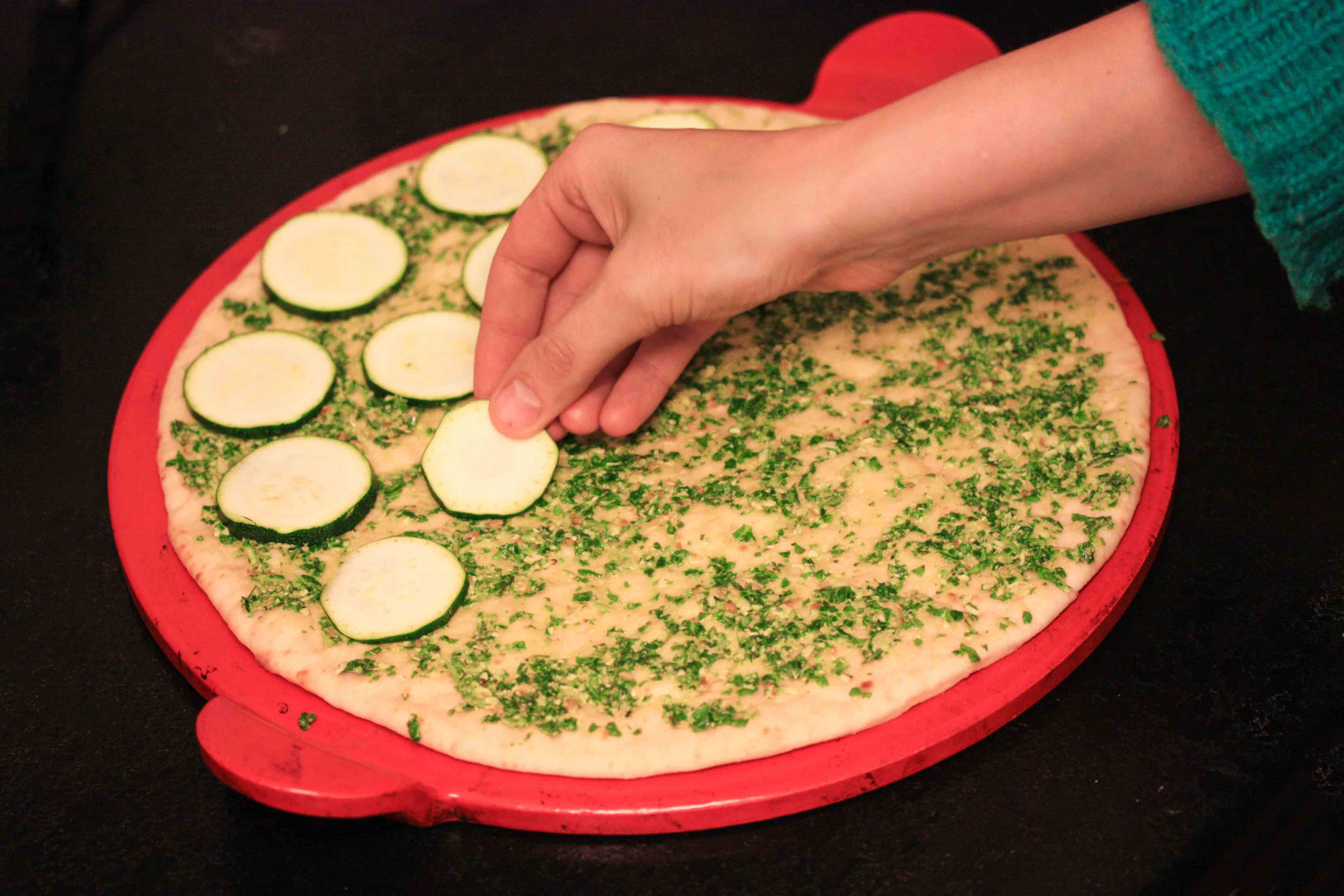 Like I said, I like the simplicity of the gentle mozzarella flavour in this one, but if you're a cheese fiend you might prefer it with a bit of tasty or feta added as well.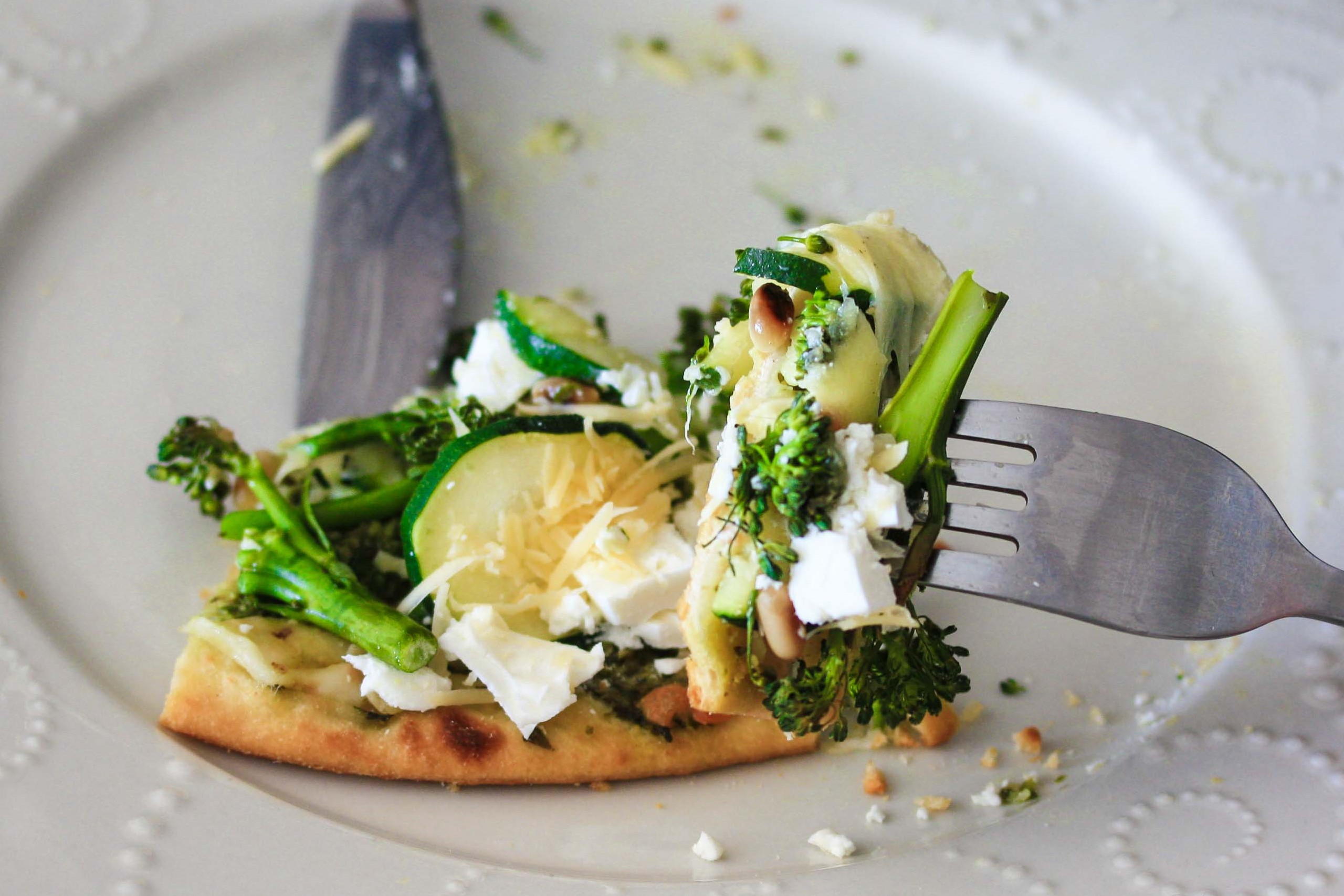 ---
Broccolini and pesto pizza with rocket and pine nuts
Print recipe
What did you think of this recipe? I'd love to hear from you!
---