Pasta and roast root vegetables with sundried tomato sauce, baby spinach and feta
23 Jun 2018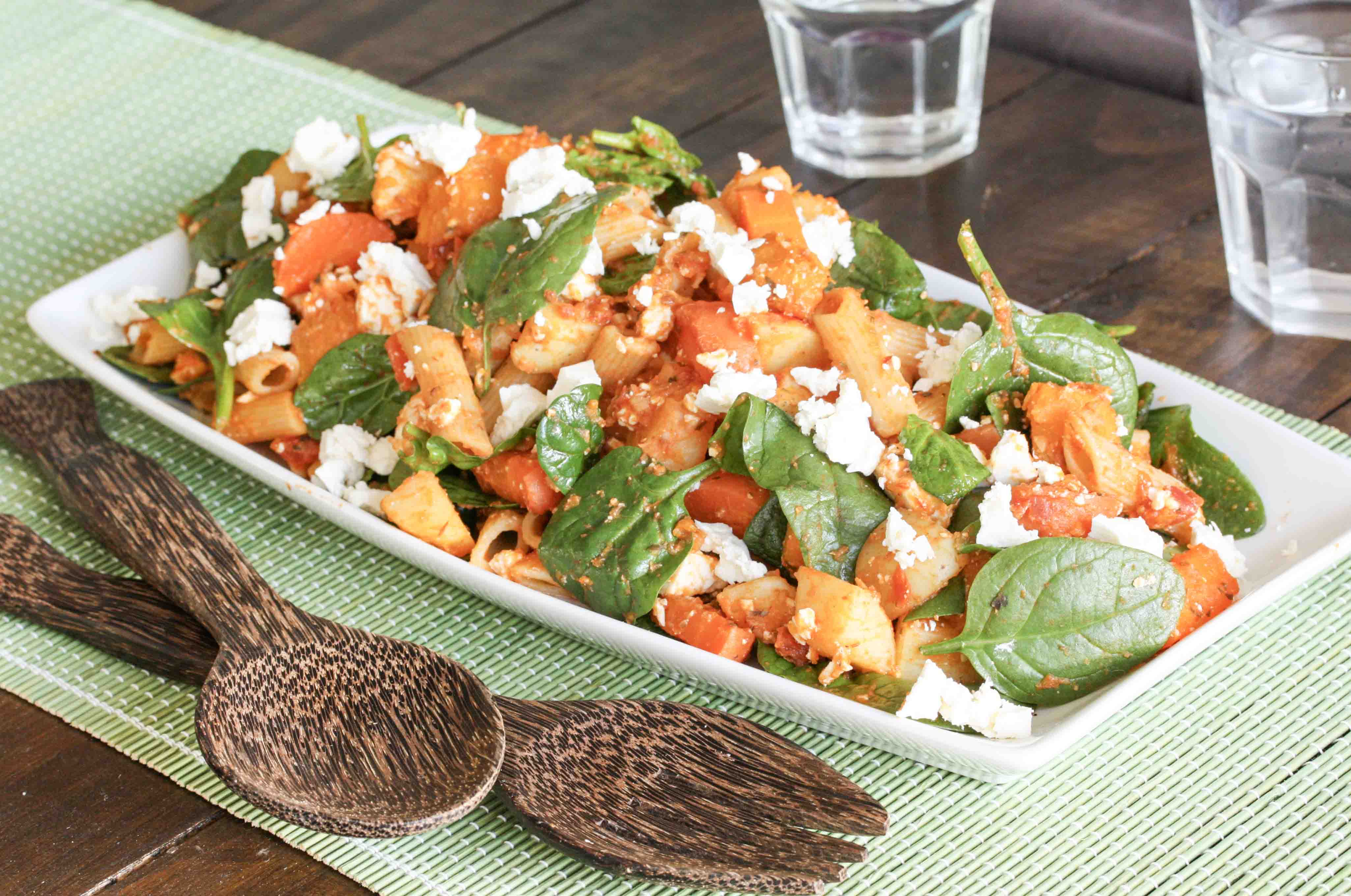 The weekend before last, my wonderful work family organised an Airbnb in the city as my going away party, coinciding with the long weekend so that nobody was stuck working. We'd been building it up and looking forward to it for months and it did not disappoint! There were some beautiful murals on the way in that I'd never seen before (on Little Bourke St, just off Spencer St).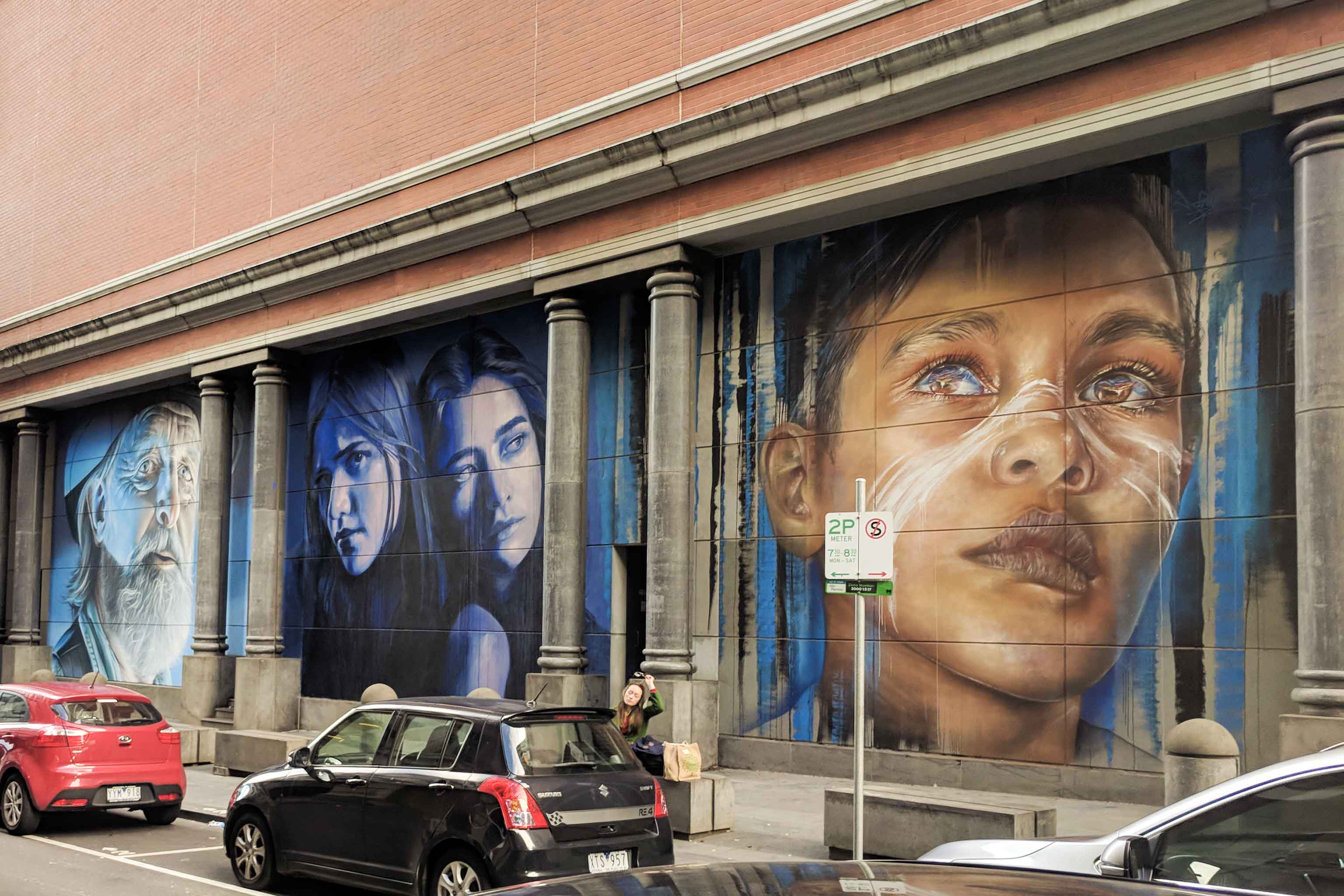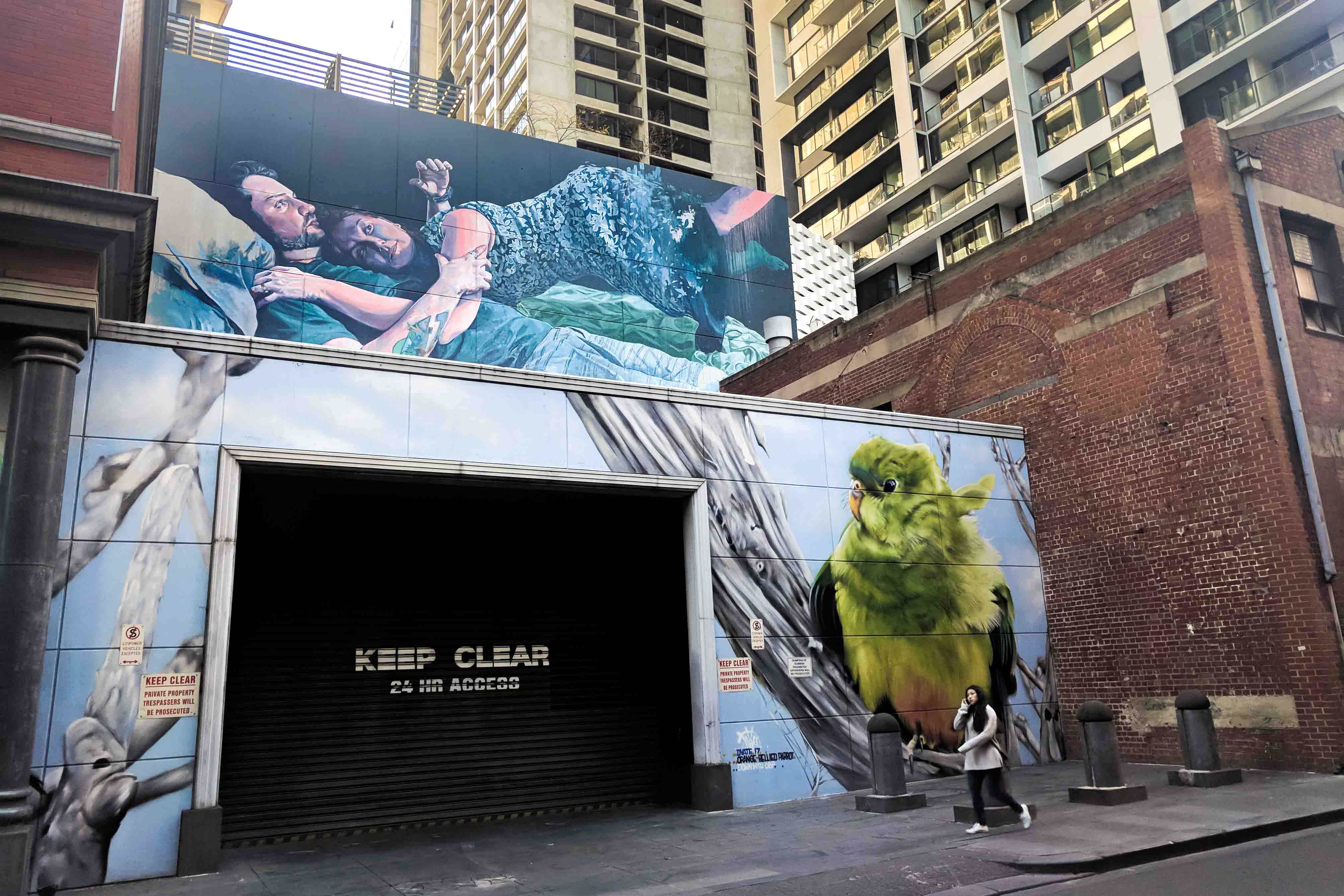 We kicked off with champagne in the apartment. It wasn't cold so we had to add ice, which promptly eliminated every last bubble until we were left with a slightly strange-tasting white wine (and in white wine glasses at that). But it came from a champagne bottle and we were ready to celebrate, so we drank it with gay abandon anyway!
Next we headed to Holey Moley (mini) Golf Club, conveniently located about 100 metres from our doorstep. Belinda and I went straight for the bar for Aperol Spritzes, served by a man in some of the best pants I've ever seen. (Upon investigation, we discovered that they're actually part of the uniform. Clearly this business knows what it's doing.)
From the rotating record in 'Smells Like Tee Spirit' to the hovering ghost in 'Baby's Got Pac', every hole offered something different. The final hole, 'A Pin-Pin Situation', even offered the opportunity to launch the golf ball from a pinball machine onto a pool table then turn the golf club around and use it as a pool cue. We struck victory poses for a family photo at '742 Evergreen Terrace', and Jeremy adopted the perfect pose for a man who is out on the weekend with a giant posse of women.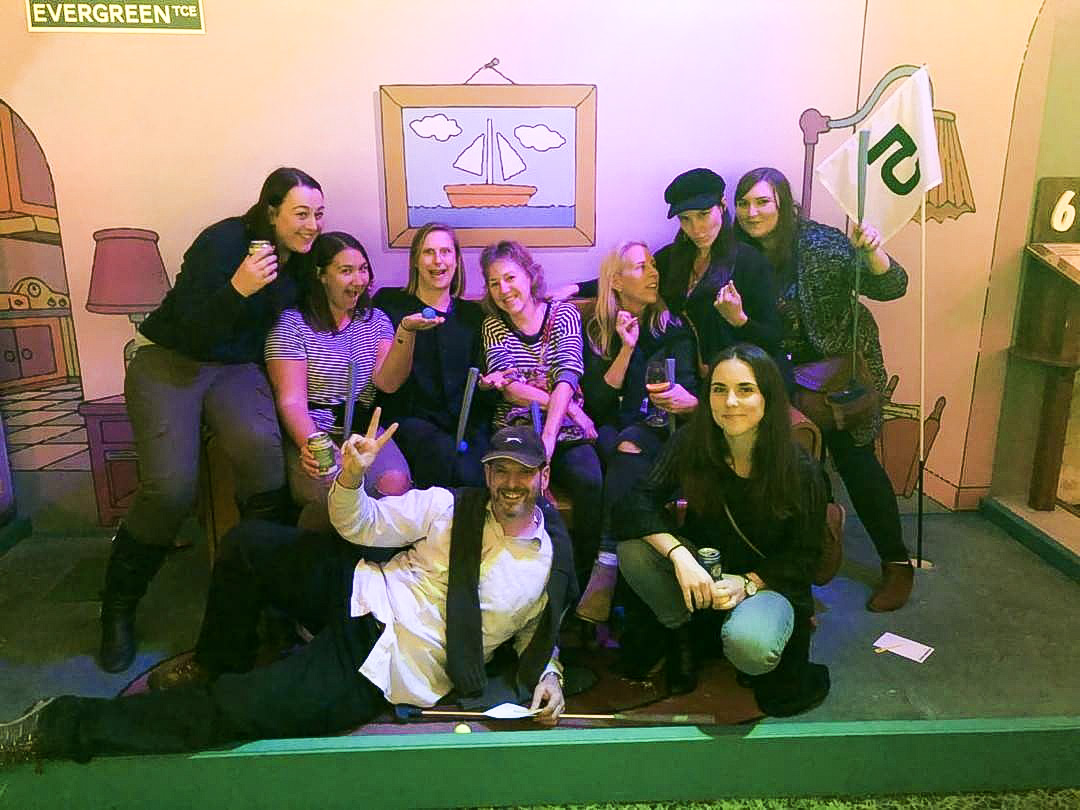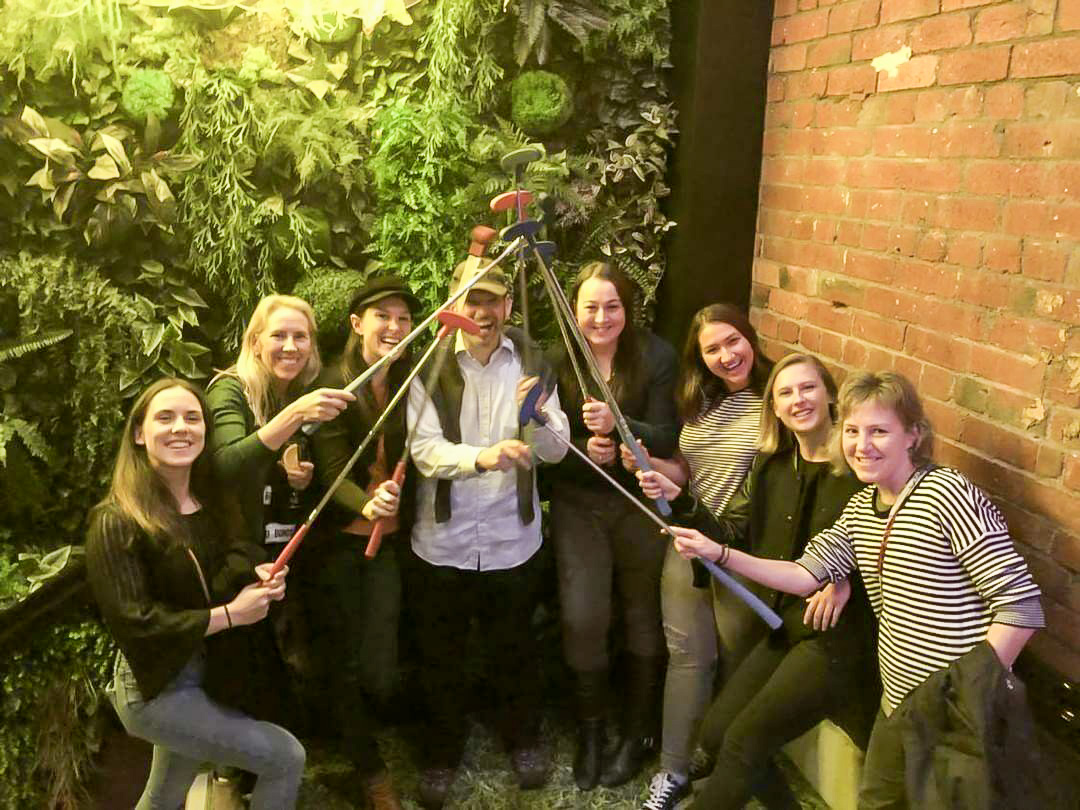 Time to get back to the apartment for more champagne. Mel and I had both been saving up our champagne magnums since Christmas for a simultaneous popping. Lucky for us, across the road from our building was a construction site that we could quite safely pop corks into without concern of hitting anyone on the head. Would it have stopped us otherwise? No comment.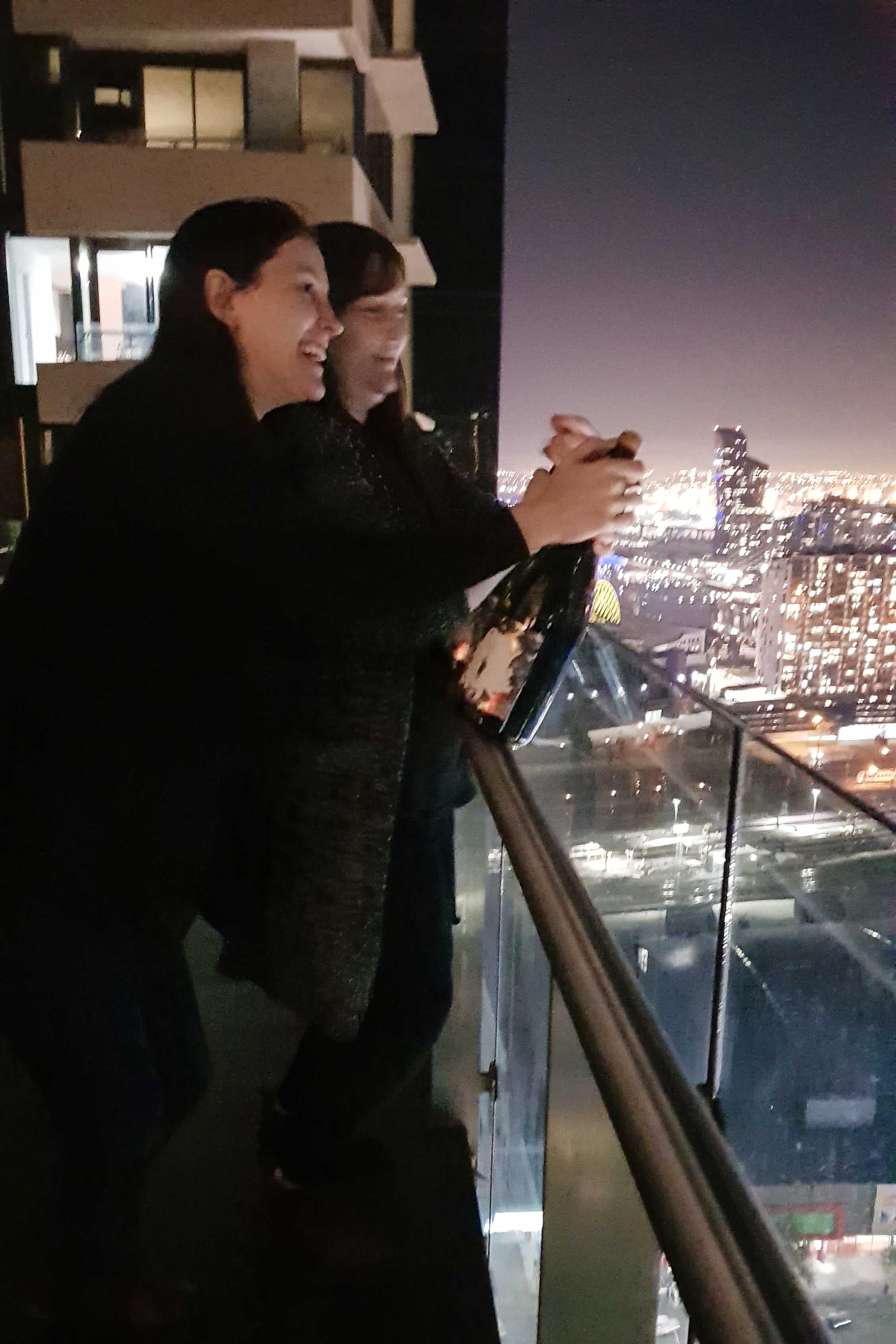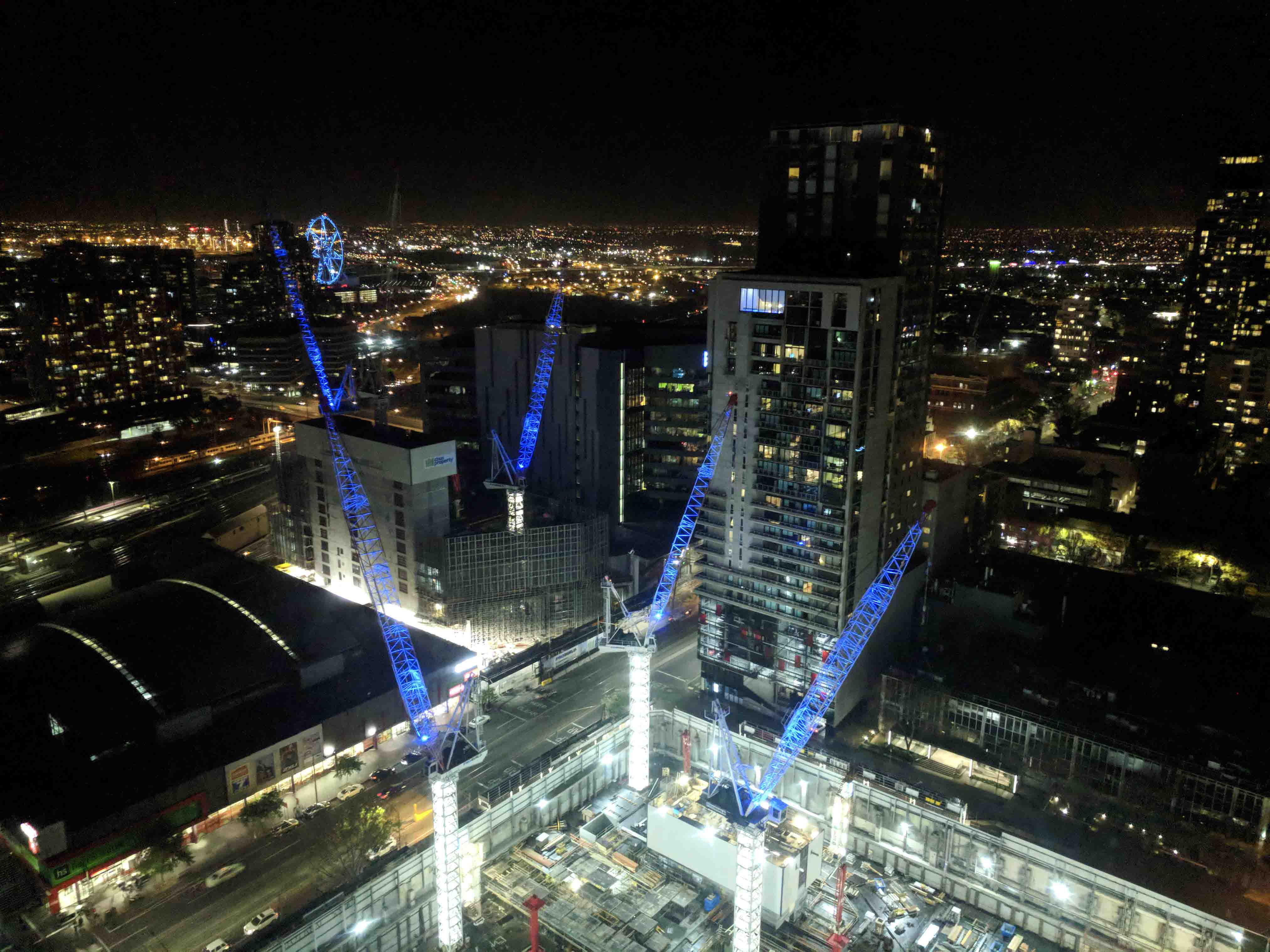 Now packed full of bubbles (perhaps too many bubbles), we donned our wigs, packed our bags full of wine bottles (no bubbles, though – we were being sensible now), and headed out for dinner. We clustered around the table with wide smiles and zero awareness of the volume or content of what we were saying as we geared up for the next phase – karaoke!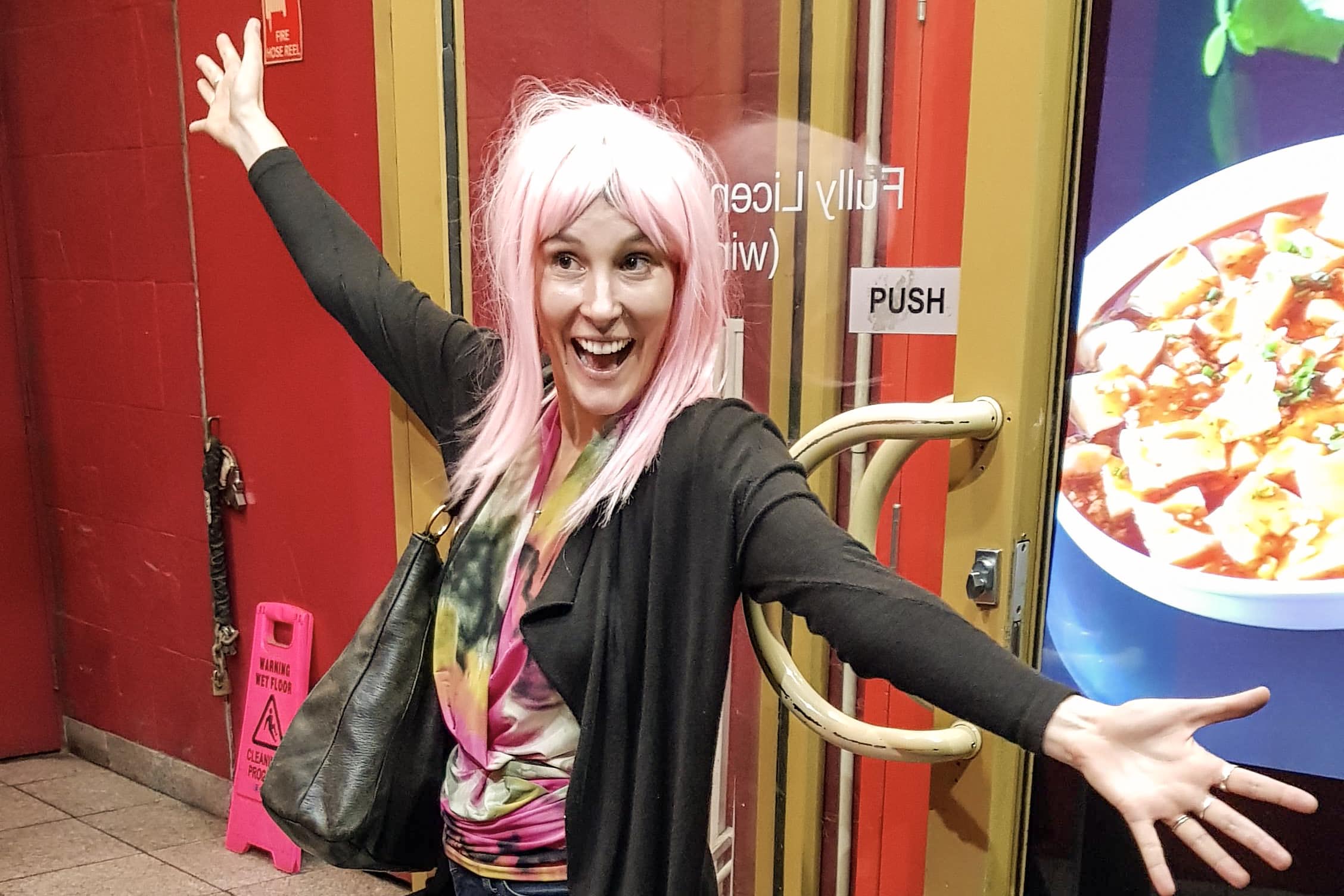 FM karaoke cannot in good conscience be recommended. The room was tiny with zero lighting but for the LED screen. The only way to pick songs is by crouching in front of a single tiny screen in front of the singing area, and hoping you'll find something you like while scrolling. The seats were torn apart by what I can only assume was some kind of ravenous animal, and repaired by placing – but by no means securing – sheets of PVC over the top. Nonetheless, we had the time of our lives.
I had planned a Burning Man all-singing, all-dancing fashion parade extravaganza, but cramped up in the dark it didn't quite come through as planned. I just had to pick one and run with it, which I did with pleasure. Unfortunately there is no photo evidence, although there is ample video evidence, including a special moment where I saw fit to take my dancing onto the table and leave everyone scrambling for their phones. (No devices were harmed.)
The following day I managed to overcome my hangover and don my Burning Man outfits for peer review. It was a good choice, as it meant Mel was able to capture me looking like an absolute superhero. Thanks Mel! We were treated to a beautiful sunset as the perfect conclusion to a crazy wonderful 30 hours. I am absolutely blown away by the amazing effort everyone went to to put the weekend together for me.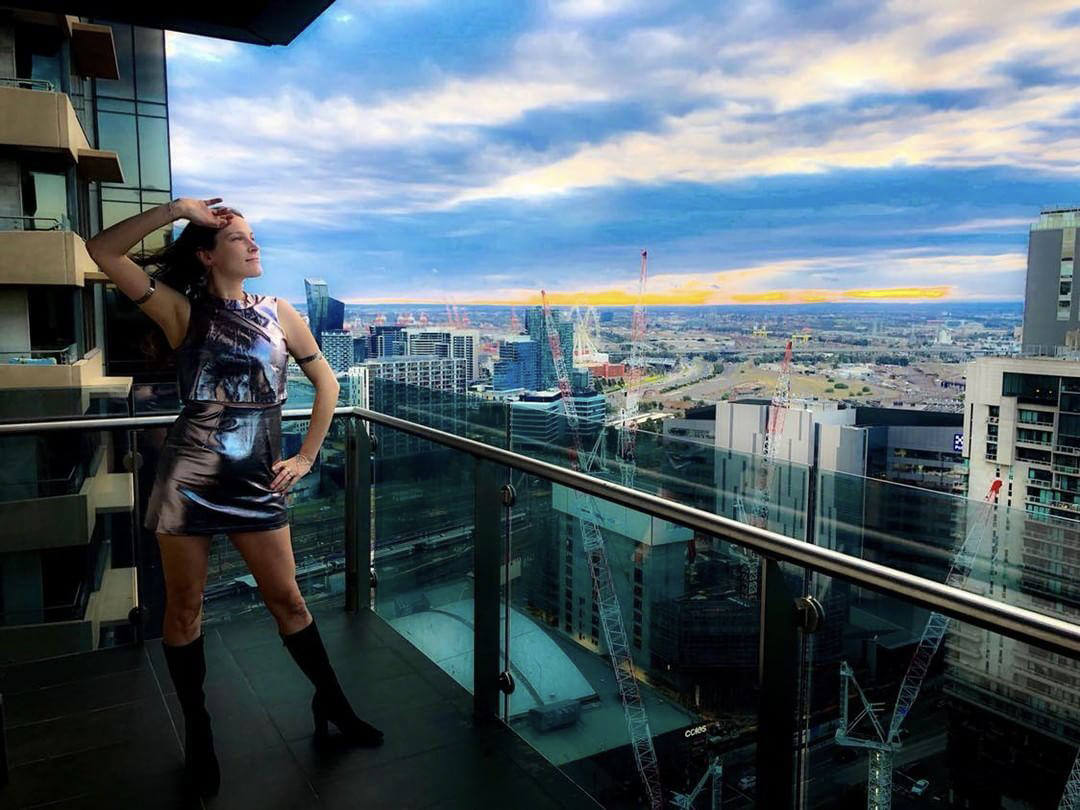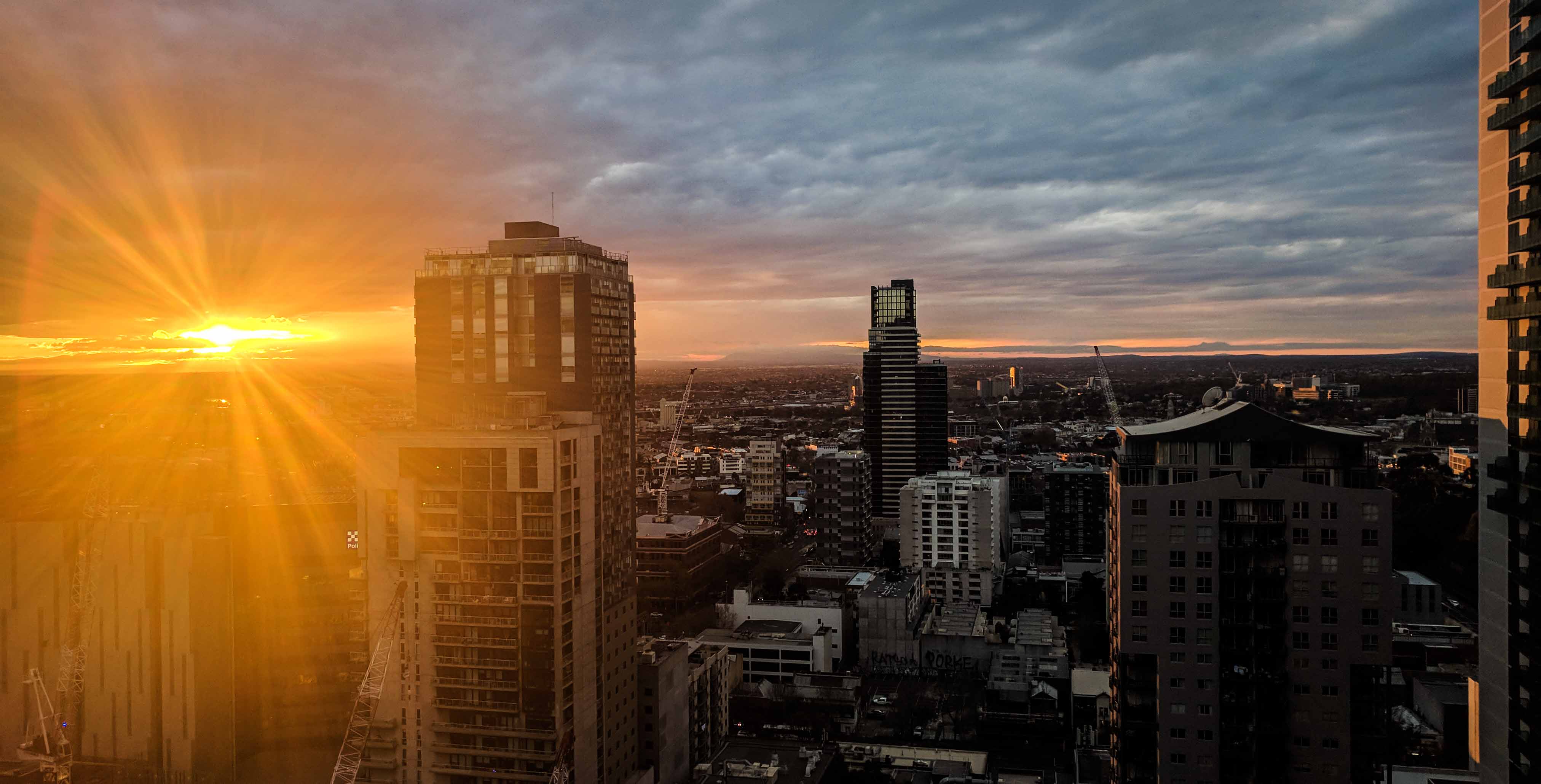 Last week Elliot's mum Anne turned 60 (Happy Birthday Anne!), which reminded me to share this recipe. All credit to Anne, who introduced me to Leggo's sundried tomato and garlic stir-through sauce. Roast vegies with pasta doesn't sound all that exciting, but when you add the sauce alongside a bit of feta and spinach, it's surprisingly moreish. We enjoy it as a meal unto itself, but it's also a good one to serve as part of a dinner spread or for a pot luck.
---
Pasta and roast root vegetables with sundried tomato sauce, baby spinach and feta
Print recipe
What did you think of this recipe? I'd love to hear from you!
---